24 hours in... Antwerp
The atmosphere in Belgium's cities is generally a relaxed and pleasant one with the Belgians being friendly and welcoming people! In 2015, I visited Antwerp on a city break and I must admit that I felt right at home in this great Flemish city. In this edition of '24 hours in…', I'll bring you up to speed on the city's highlights and hot spots!

10:00 am: Breakfast at Goossens Bakery
Get your day off to a good start by having breakfast at Antwerp's best-loved bakery: Goossens. In addition to being very popular with Antverpians, this bakery is also the city's smallest. There's often a queue outside, so need we say more? Order rye bread with raisins (roggeverdoemmeke) or indulge in a variety of other Flemish delicacies. The bakery's quaint interior just breathes nostalgia. Buy a box of the famous Antwerp Hands sweets or some butter biscuits; this way you'll take a part of Goossens home with you.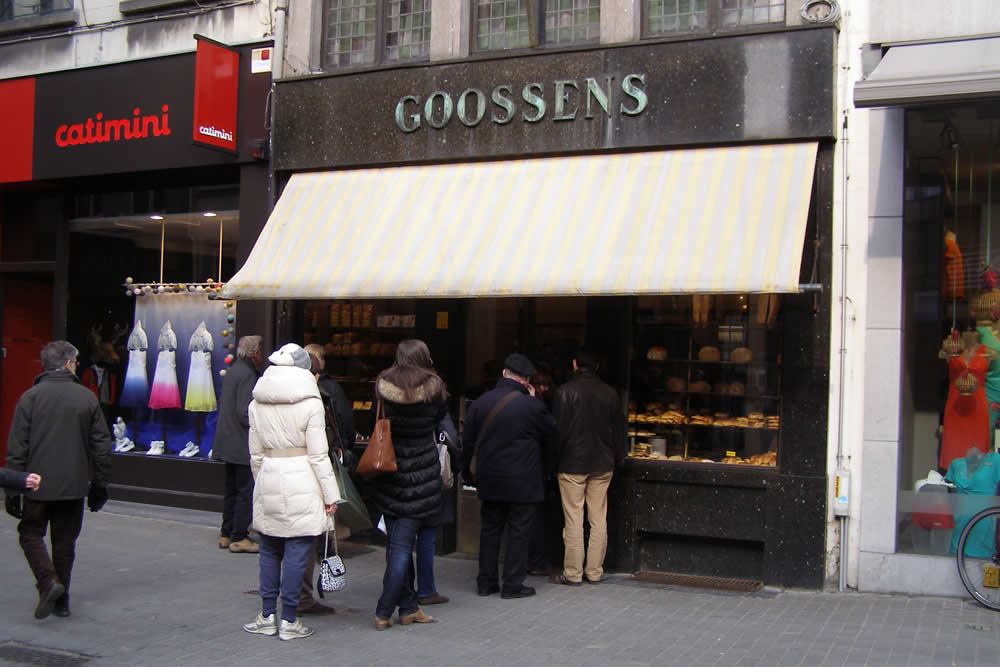 11:00 am: Cathedral of Our Lady
After breakfast, a mere ten-minute walk will take you to the Cathedral of Our Lady in Antwerp. This beautiful house of worship will be hard to miss since its tower rises 123 metres (403 feet) into the air. The cathedral's exterior is especially beautiful and worthy of being photographed. However, do venture inside as well and admire Rubens' famous paintings 'Elevation of the Cross' and 'Descent from the Cross'. The cathedral took 169 years to build which makes it an integral of Antwerp's skyline, one that has withstood the test of time!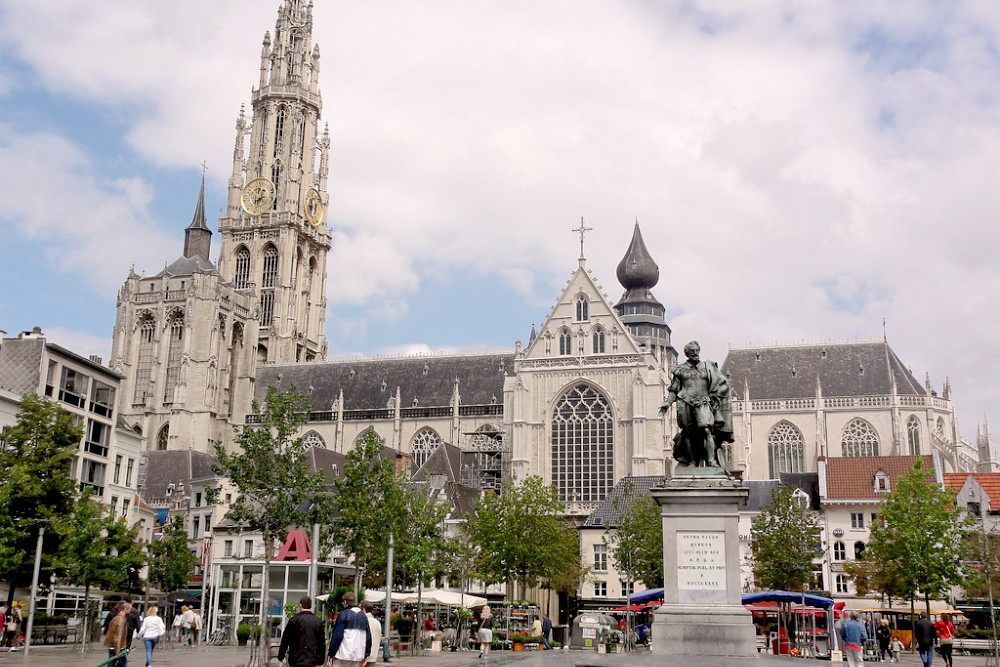 12:00 pm: Grote Markt and City Hall
Grote Markt (Great Market Square) is within walking distance of the Cathedral of Our Lady, in fact, it's situated just around the corner from it. I personally regard this square as one of the most beautiful squares that I have ever set foot in since it is surrounded by ornate 16th and 17th century guildhalls. Around this gorgeous square you'll find a variety of pleasant cafés, should you wish to take a break from exploring Antwerp. Grote Markt is also the starting point of the free Legends of Antwerp walking tour, during which you'll find out everything there is to know about the city's main tourist sites.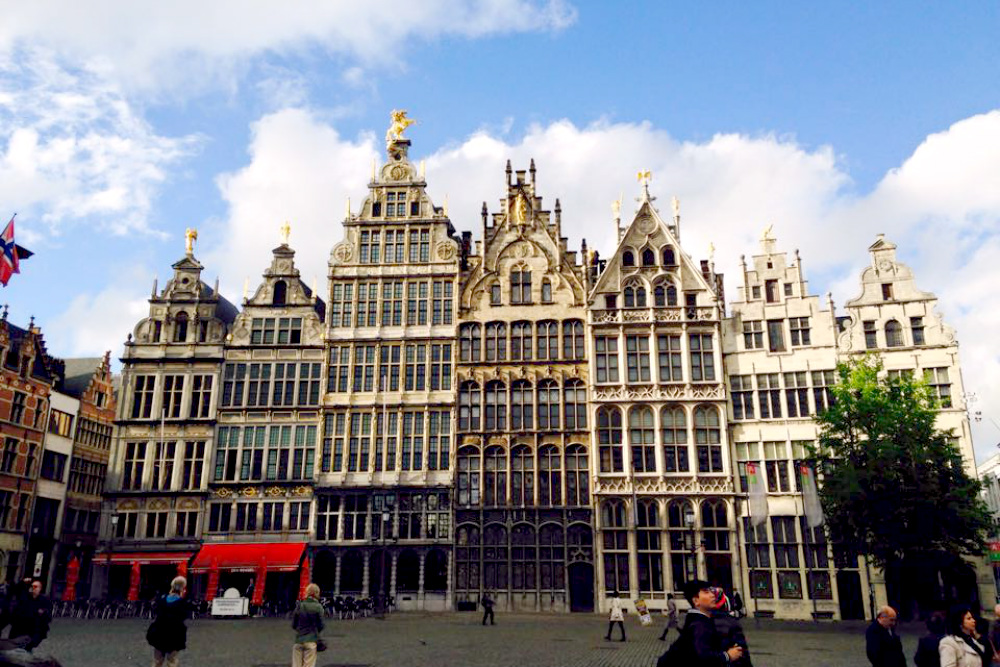 13:30 pm: Lunch at 't Elfde Gebod
By now, you will probably have worked up quite an appetite. Head for 't Elfde Gebod (literally: The Eleventh Commandment) for a delicious lunch. This café is decorated with a large variety of holy statuettes. Everywhere you'll look, you'll see statuettes depicting Maria and other biblical figures. The café's nickname is 'cathedral café' since its look and feel resemble that of a church; the difference being that both drinking and chatter are not frowned upon at 't Elfde Gebod. The café is popular with tourists so do expect a full house when visiting.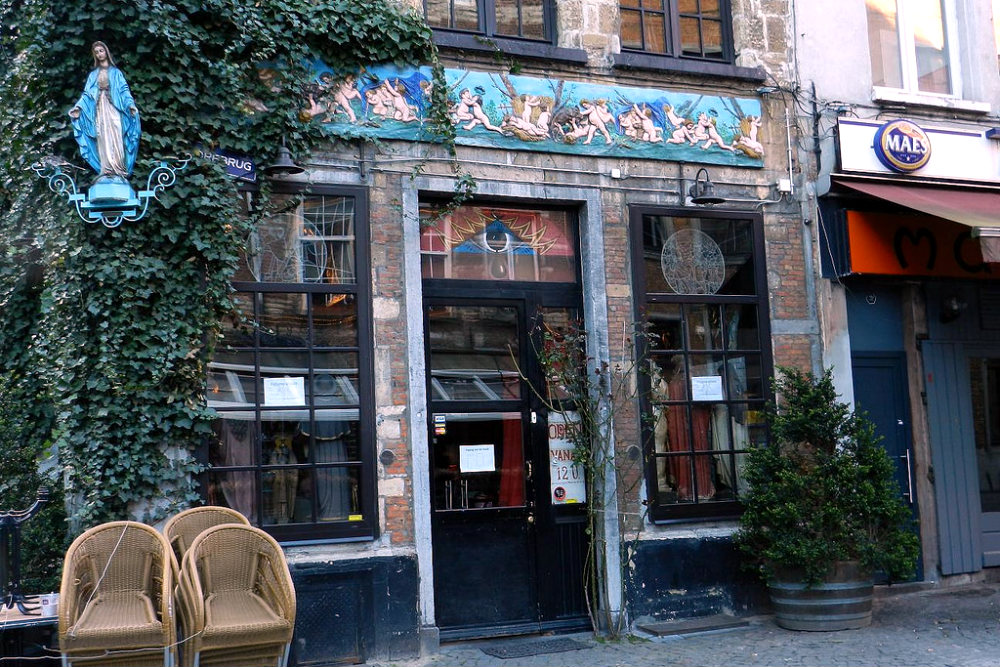 15:00 pm: A walk along the River Scheldt
After lunch, make your way to the River Scheldt. This river originates in northern France and flows through Antwerp into the Netherlands and towards the North Sea. The city's ideal location on the river has brought Antwerp great prosperity, which in turn was generated by centuries of world trade. Enjoy the impressive panorama over the river and snap some pictures. Next, literally turn your back on the river and enjoy a great view of the city as well!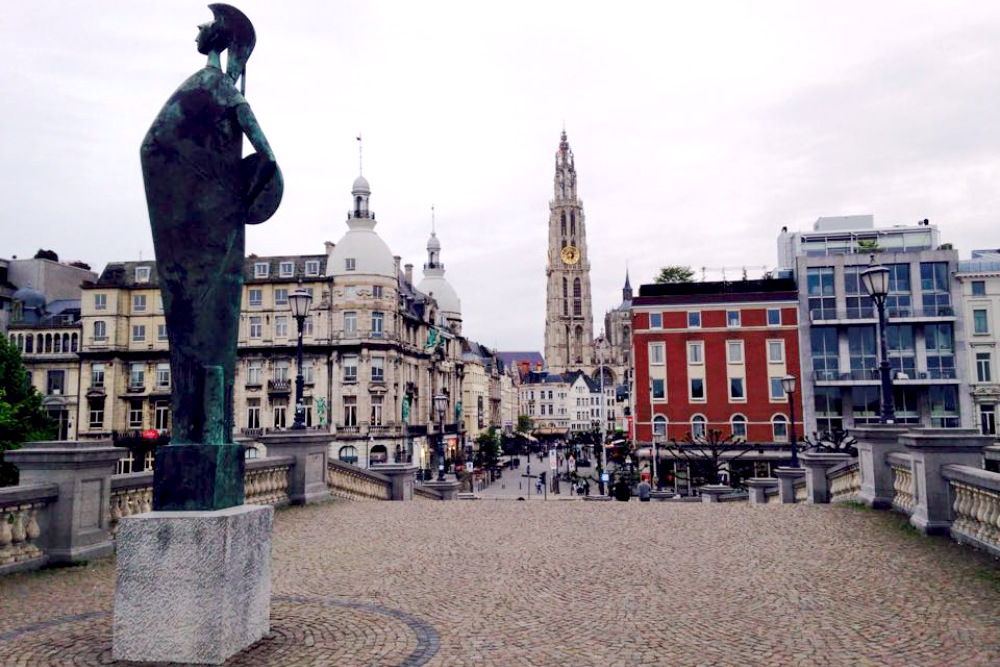 16:00 pm: Museum aan de Stroom
Continue your walk along the River Scheldt until you reach the Museum aan de Stroom, literally Museum by the River, which is situated in a district called Het Eilandje (The Little Island). The museum is a feast for the eyes from the outside alone. The central focus of the MAS is the city of Antwerp's long and rich history and the role the city and its port play in the world. At the MAS, Antwerp and the port of Antwerp are linked to various other cultures and peoples on earth. The second floor is reserved for temporary exhibitions. When visiting, don't forget to visit the top floor since it offers visitors a spectacular 360-degree view of Antwerp from its impressive panorama terrace, entry to which is free of charge!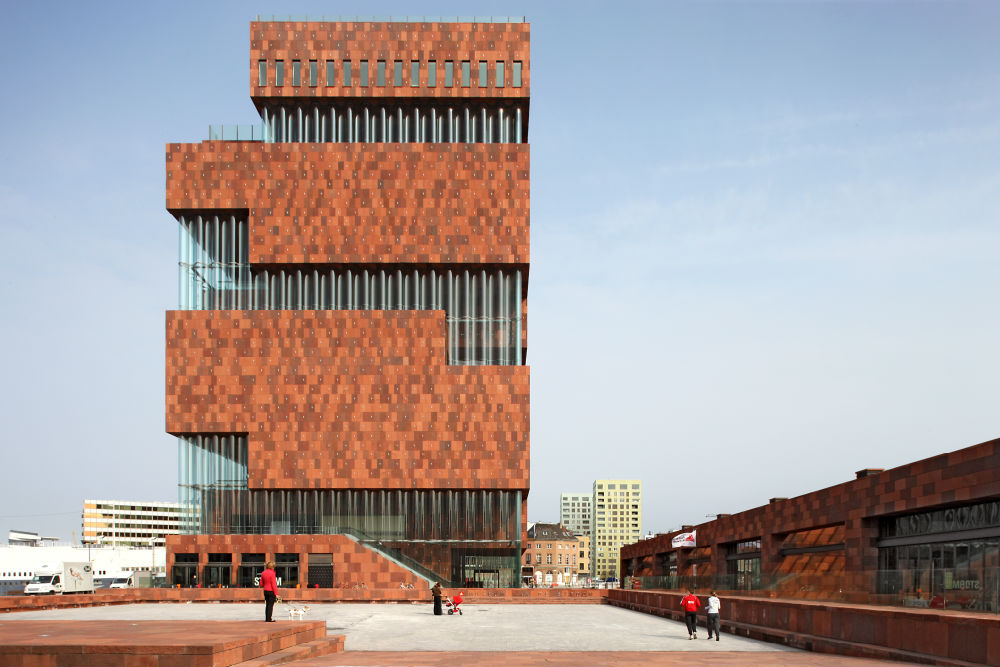 18:30 pm: Dinner at De Bomma
Time flies when you're having fun as dinner time is just around the corner. Dine at Flemish restaurant De Bomma (grandmother). When dining here, it's like you're really indulging in grandma's food. De Bomma serves up great stews that have been simmering on the stove for hours as well as other great dishes which find their origins in Flemish cuisine. The restaurant doesn't have a standard menu since you get to create your own dish. Make sure to 'tour' the restaurant since it features various framed portraits of 'grandma'. De Bomma is a fun restaurant with good quality food.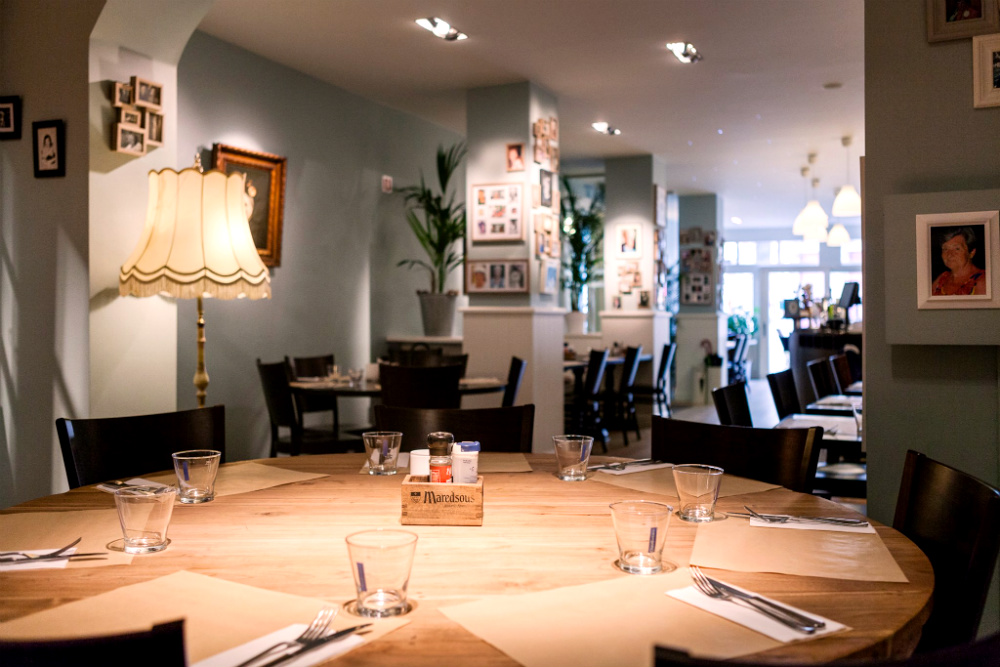 20:30 pm: Drinks at Café Beveren
Bring your day in Antwerp to a close by enjoying a great Belgian beer at Café Beveren. You can't leave this city without having quenched your thirst with the golden nectar Belgium is known for. Beer flows freely at Café Beveren and the place is always buzzing with a relaxed crowd. The café's organ often plays fun tunes that add to an already great atmosphere. At night, the organ makes way for a jukebox and tables and chairs are moved to one side. This is when the party really starts!
Do you want to take these tips, including practical information, with you on your city break? These tips can be added to your own personal guide by visiting this city's city guide on our website and by selecting '+My Guide' thereby selecting the tips you want to add to your own personal city guide. Next, enter your details on this page and the guide will be sent to your email address in a PDF file, free of charge!

Images ttb.: Gregorio Puga Bailón, Erich Ferdinand, DAN VARTANIAN (Flickr), Lize Rensen - CityZapper, JoséDay (Flickr), Lize Rensen - CityZapper, Filip Dujardin & De Bomma.

Translation: Rodger Poppeliers