24 hours in... Brussels
Last summer I explored Brussels' many streets and squares which led me to write this edition of '24 hours in…'. Join me in discovering the Belgian capital's hotspots since I'm more than happy to share my itinerary and findings with you. This way you will get the most out of your city break in the capital of Europe!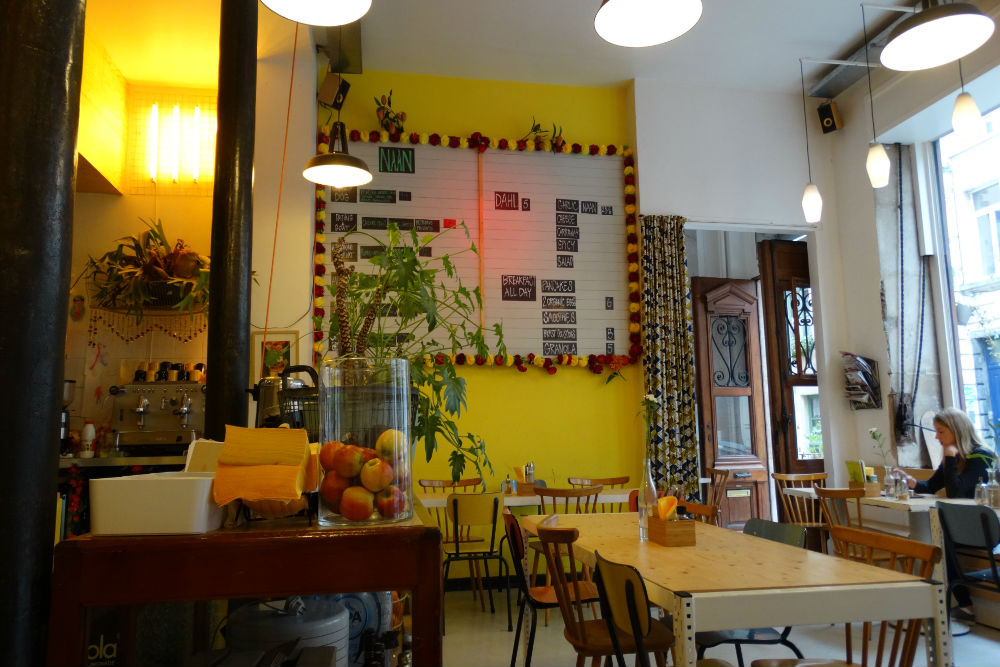 10:00 am: Breakfast at Yeti
Healthy and delicious – that's the best way to describe the breakfast dishes served up at this great hotspot. Walk into this pleasant, modern restaurant and pull up a chair to enjoy American pancakes, a surprisingly good breakfast couscous or a simple but great cup of coffee. Yeti's clientele consists of those that like to indulge in a copious breakfast without the hassle of cooking it themselves as well as of people taking a quick break in between meetings. This makes this a fun and busy place which lets you do some people watching whilst enjoying a sumptuous breakfast.
11:30 am: Tour the city
After a delicious and hearty breakfast, it's time to set a steady pace in order to see and enjoy all that this great city has to offer. If this is your first time in Brussels, we recommend that you first visit the city's 'standard' highlights. At this time of day, the Belgian capital is still relatively calm which'll give you the ideal opportunity to snap a photo of 'Manneken Pis' in all his glory but without other tourists' faces in the picture! The famous statue is just a few minutes' walk from Yeti. Next, continue on to Grote Markt or Grand Place. However, a pit stop at Kolenmarkt/Rue du Marché au Charbon is a must for fashion savvy city break enthusiasts. You'll find some great shops here, among which concept store HYP which sells rather unique items.
13:00 pm: Art at the Margritte Museum
After having visited Grote Markt, amble through the city's pleasant streets and make your way to the Kunstberg/Mont des Arts (Mount of the Arts) which you'll need to 'climb' in order to arrive at Koningsplein/Place Royale. You can visit Musée Margritte here, a museum celebrating one of Belgium's greatest artists ever. The museum's various rooms exhibit an extraordinary collection of surrealist paintings which are certainly worth a visit.
14:30 pm: De Kleine Zavel/Petit Sablon and lunch
From the Margritte Museum, you can walk to de Kleine Zavel/le Petit Sablon neighbourhood in just a few minutes. The city's best and most famous chocolatiers can be found grouped together around this neighbourhood's ornate church! It is also the perfect place for a spot of lunch. If you have a sweet tooth, then pastry chef Wittamer's lunchroom will definitely cater to your taste. And while you're there, pick up some souvenirs in the shape of quality chocolates and pralines for your loved ones back home. If you'd rather go for something healthier, then all you have to do is make your way to Hoogstraat/Rue Haute to visit concept store L'Atelier en Ville. This is where you'll find a café selling healthy sandwiches, wraps and salads. And what about a souvenir for those at home I hear you think? No need to worry as you'll find great souvenirs at L'Atelier en Ville as well!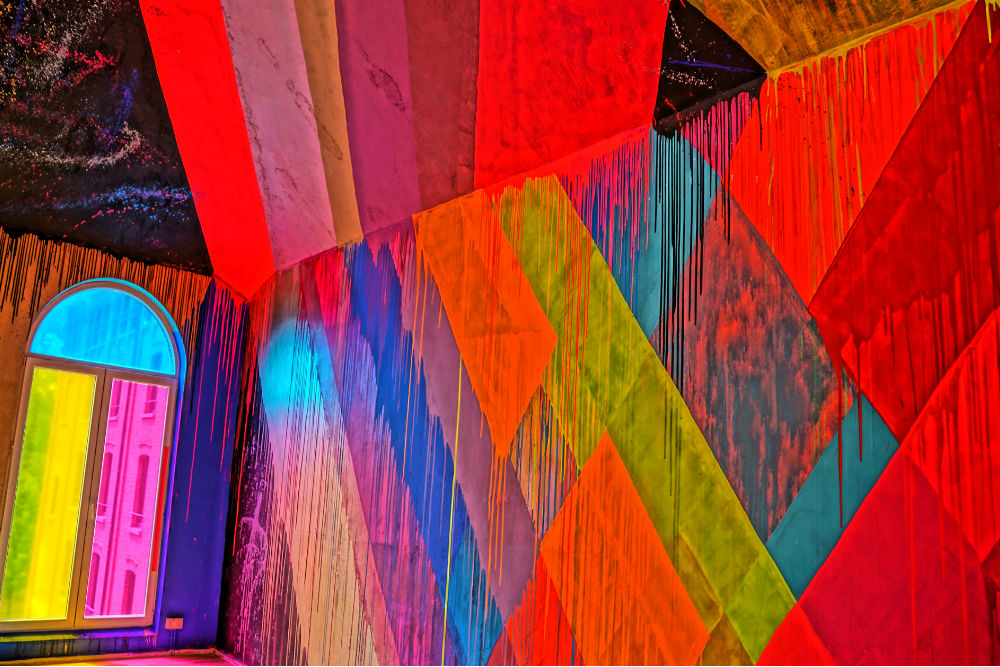 15:30 pm: Dilemma: shopping or art?
After lunch, the afternoon is all yours. Why not take the metro south and get off at Beurs/Bourse? Shopping enthusiasts can reach Brussels' hippest shopping area, Dansaert, in just a few minutes. Antoine Dansaertstraat/Rue Antoine Dansaert offers a variety of fun boutiques selling hip and unique items. Local designers alternate with vintage shops in this trendy part of town.
For those not interested in shopping, a second option is to visit the MIMA. This museum first opened its doors in April of 2016 at the former Belle-Vue Brewery. This industrial building is brimming with both street art and modern art. The museum is well worth a visit and provides you with a beautiful walk along the canal on your way to and from the MIMA.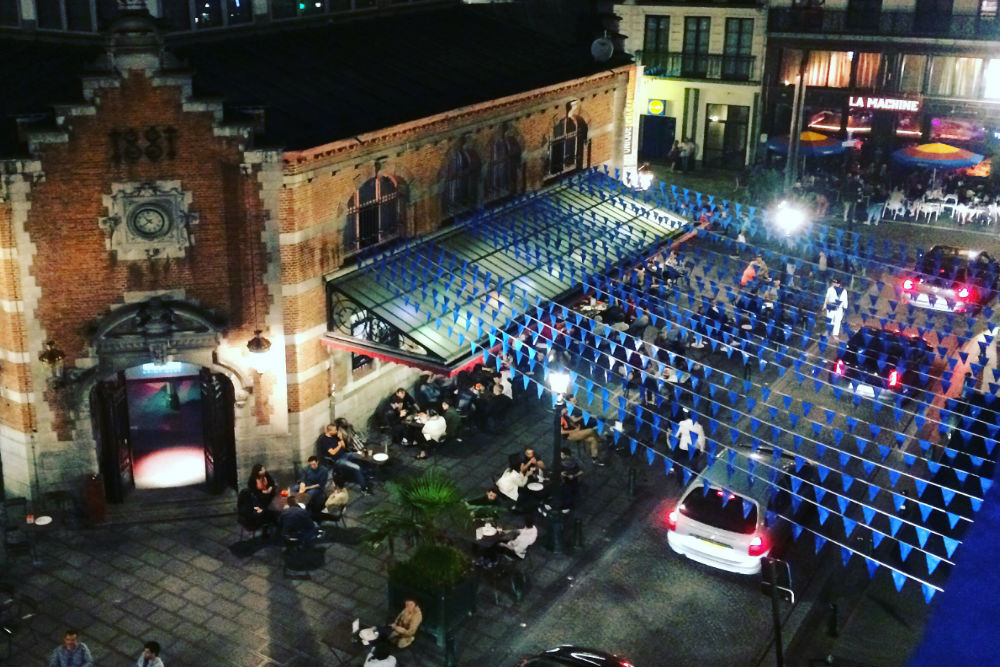 18:00 pm: Pre-dinner lounge
There's still some time left to relax after a busy day in Brussels. An easy meeting point for both shoppers and design lovers alike is Place St-Géry. This intimate square is home to various trendy bars where a delicious drink and a table to sit at are easily come by. Wine bars, cocktail bars and true Belgian beer cafés, The Place St-Géry caters to everyone's taste. In summer, the outdoor cafés are busy and full of life; in winter the festively-lit cafés offer you a warm welcome after a busy day of touring Brussels.
19:30 pm: Dinner at Les Filles
A unique dining experience awaits you at Les Filles Plaisirs Culinairs, a mere five-minute walk from Place St-Géry. The restaurant's menu changes daily and it is up to you to decide how many courses you want your dinner to be. Next, you'll find yourself at a table with other guests, and you'll see your appetiser arrive at your table in no-time. The other courses can be found and selected at the buffet! Don't expect a large and messy buffet. No, Les Filles Plaisirs Culinairs is known for its perfectly displayed, homemade dishes that are often organic as well! Intimate, cosy and divine.
22:00 pm: Brussels nightlife
Those that fancy a nightcap before turning in for the night are advised to head back to Place St-Géry or to Beurs/Bourse where many great bars can be found. If you fancy a real night on the tiles, then you can always opt to head to the Elsene neighbourhood of Brussels. This is a young, hip and happening part of town with plenty to see and do. The Place St. Boniface and surroundings come highly recommended as you won't easily get bored here. It is a twenty-minute walk from Les Filles Plaisirs Culinairs but you can also reach Elsene by metro or by bus. Discover Brussels' nightlife and enjoy this energetic and diverse city.
Do you want to take these tips, including practical information, along with you on your city break? These tips can be added to your own personal guide by visiting this city's city guide on our website and by selecting '+My Guide' thereby selecting the tips you want to add to your own personal city guide. Next, enter your details on this page and the guide will be sent to your email address in a PDF file, free of charge!

Text: Amanda de Graaf

Images: CityZapper – Amanda de Graaf, CityZapper – Amanda de Graaf, Miguel_Discart_Photos (Flickr) – CC BY SA 2, Cityzapper – Amanda de Graaf

Translation Rodger Poppeliers
Bewaren
Bewaren
Bewaren
Bewaren
Bewaren
Bewaren