24 hours in... Copenhagen
It is time for another '24 hours in…'. This week's city is Copenhagen, a fascinating and beautiful city which has its very own hip and innovative style. Keep on reading to find out how we spent our day. It will make planning and preparing your visit to the Danish capital so much easier and a lot more fun!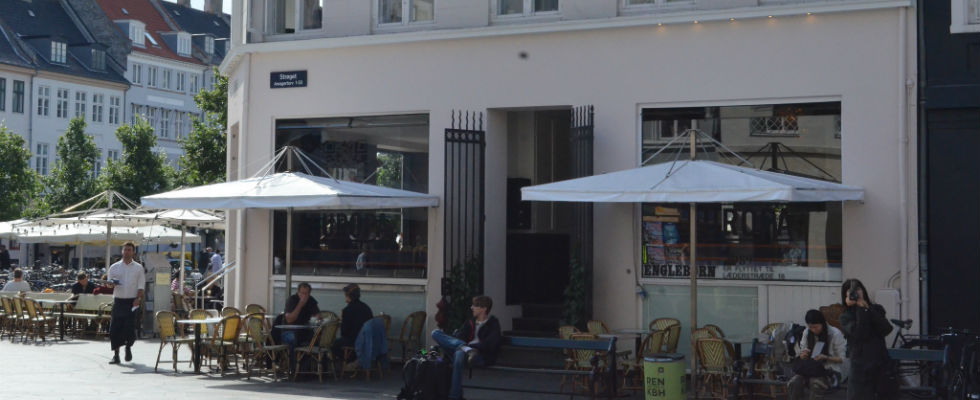 10:00 am: Breakfast at Café Europa
It is regarded as one of Copenhagen's best known cafés: Café Europa! Situated on Højbro Plads, the café sits at the crossroads of the city's many shopping streets. Despite its central location, you can always find a seat either at the outdoor terrace or inside Café Europa. This will allow you to engage in some serious people watching in a prominent location. Order a tasty breakfast and witness how Copenhagen starts the day.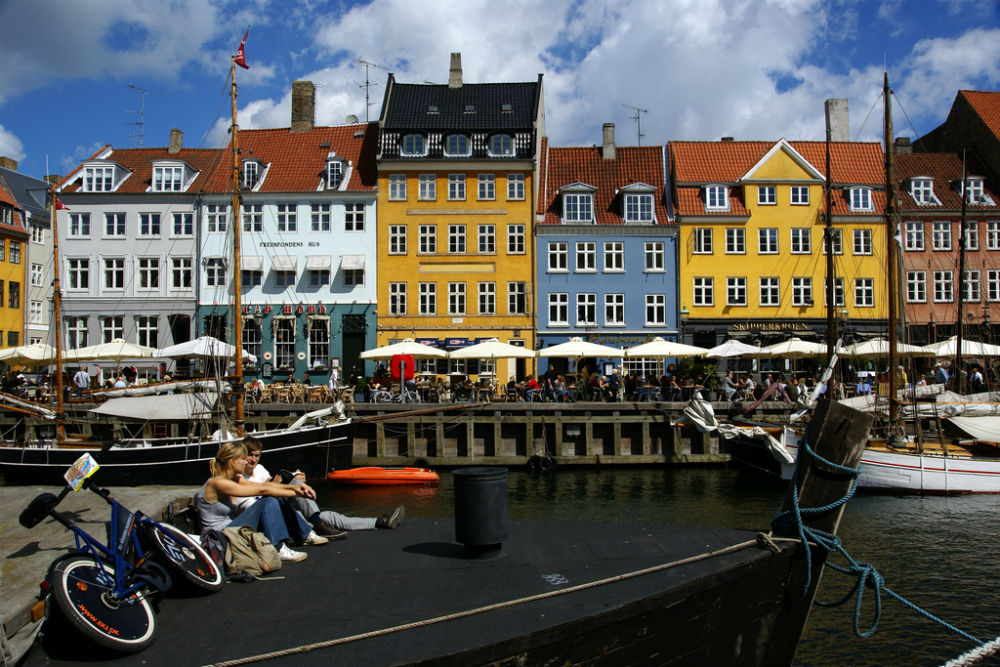 11:00 am: Photo opportunity at Nyhavn
From Café Europa a leisurely stroll will take you to one of Copenhagen's best known areas: Nyhavn. The row of colourful houses situated on the harbour will give you the perfect photo opportunity. Many tourists will join you in finding the right angle to take that all important selfie featuring the famous houses in the background. Try to avoid the tourist trap outdoor cafés at Nyhavn since their steep prices offer very little value for money. However, don't forget to take in the breathtaking view and snap a few photos while you're at it!
After your visit to Nyhavn, continue your walk along the waterfront and make your way to the Little Mermaid. It's quite a walk to the famous little statue but one that offers you beautiful views of both the waterfront and of Copenhagen's distinctive and ever evolving architecture. If you don't fancy the long walk, then just board a tourist boat at Nyhavn that will take you to the Little Mermaid and beyond.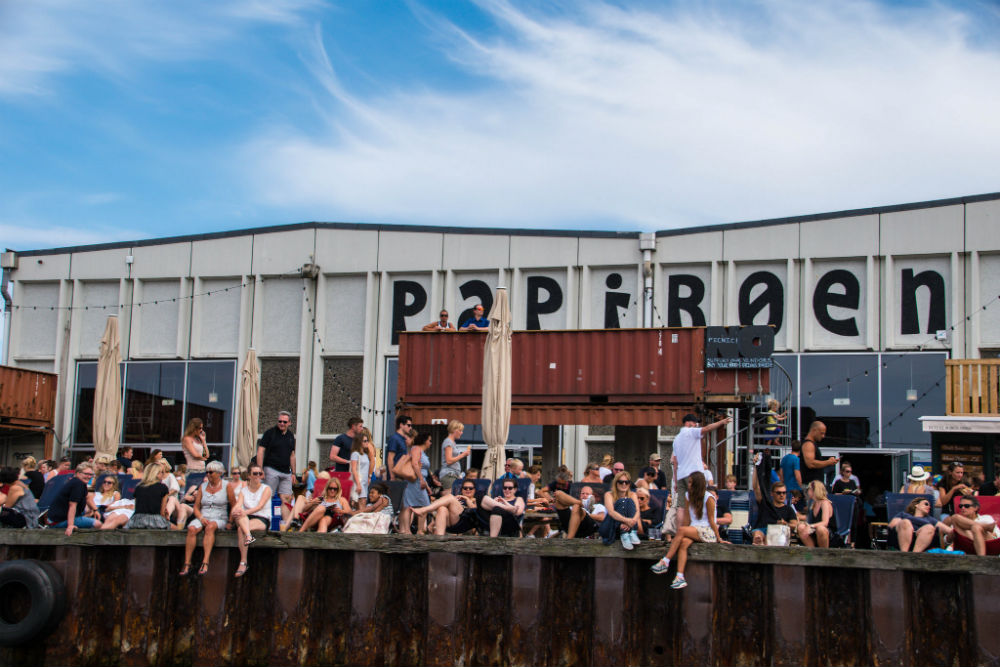 13:30 pm: Papirhallen / Street Food
Upon your return to the city centre, make your way across the water to enjoy a delicious lunch at the city's food halls – Papirhallen / Street Food. Inside, you will find an enormous assortment of street food. It will be quite a challenge to make a choice once you see the delicacies on offer. The trick is to order a sample of the various dishes thereby creating your own menu both for yourself and for your travel companions. Find a seat at one of the food hall's picnic tables or outside on the quayside and just dig in!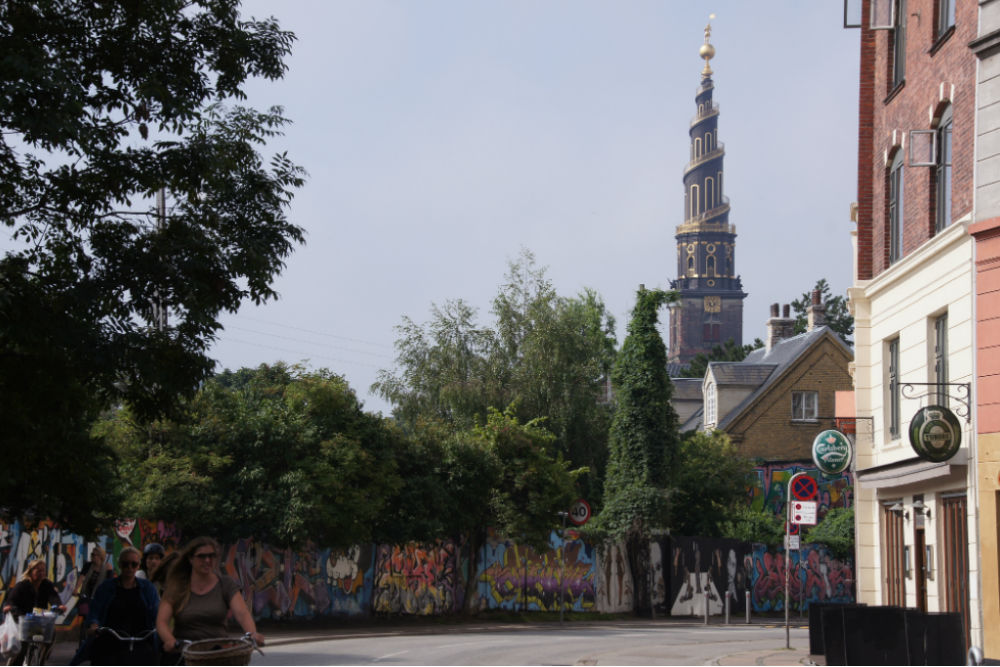 15:00 pm: Churches and Christiania
It is an easy walk from Papirhallen to the borough of Christianshamn, an up-and-coming neighbourhood whose waterways and boats will remind you of Amsterdam. This is where For Frelsers Kirke is located, a special church featuring a beautifully decorated church tower. The more adventurous among you can climb the church tower which offers a unique view of Copenhagen. The same borough is home to Christiania, a rather special community that has its own laws. Christiania's inhabitants are known to be self-sufficient people living in houses the majority of them built themselves. It is worth spending some time here to admire the distinctive buildings.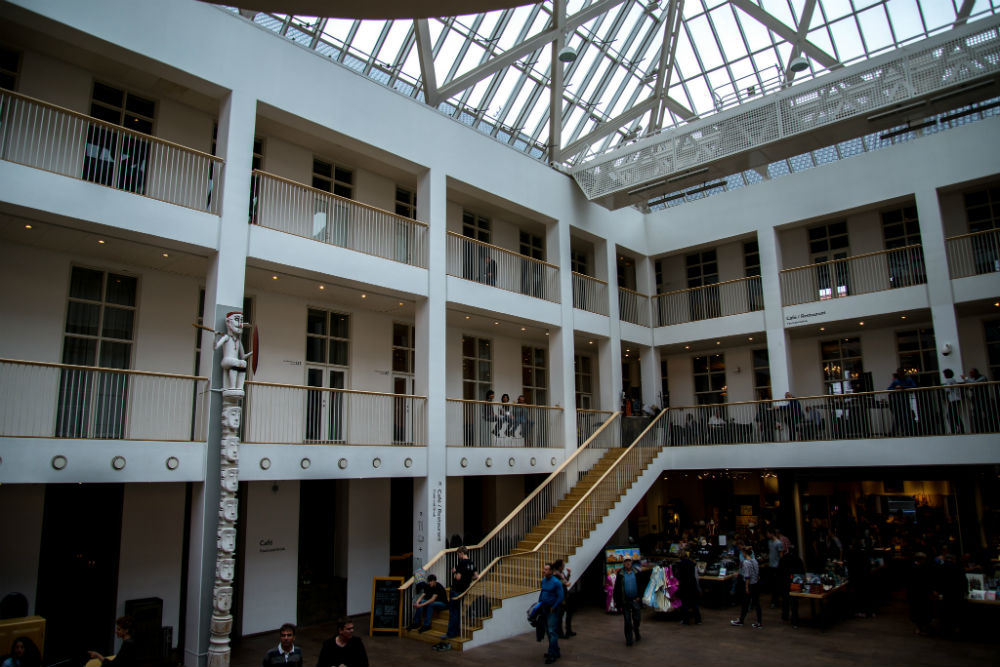 16:00 pm: Culture in the Nationalmuseet
After your visit to Christiania, it is time for a museum! Catch a bus or take a bicycle to save some time and head for the Nationalmuseet. This museum houses an impressive collection of predominantly Danish art through the ages. Although the focus is on Danish artists, the museum is also home to works by other European artists. This is where you'll find Danish art at its finest so if you want to visit a museum during your stay in the Danish capital than the Nationalmuseet is a very good pick.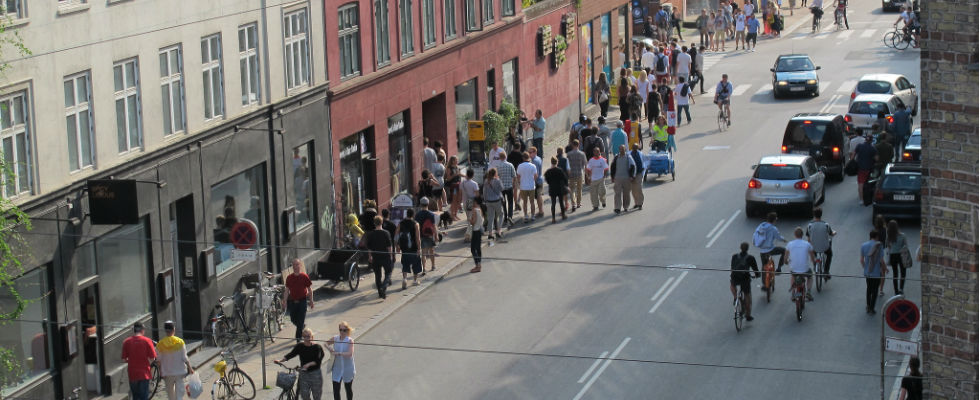 18:00 pm: Discovering Vesterbro
After a long day of walking around Copenhagen and of taking in the sights, you might start to feel peckish. From the museum, head for the Hovedbanegård (Central station) and make your way to the station's rear exit. You're now in the borough of Vesterbro, another up-and-coming neighbourhood. This once less affluent borough of Copenhagen has seen a transformation which was made possible both by redevelopment and by a renewed energy that made its way into Vesterbro. A few pockets of the old Vesterbro are still present but it will be difficult not to spot the many fun restaurants and bars, especially at Istedgade. Make your way down the long street and take a break at a venue whose cocktails and people appeal to you. There are plenty of places to choose from!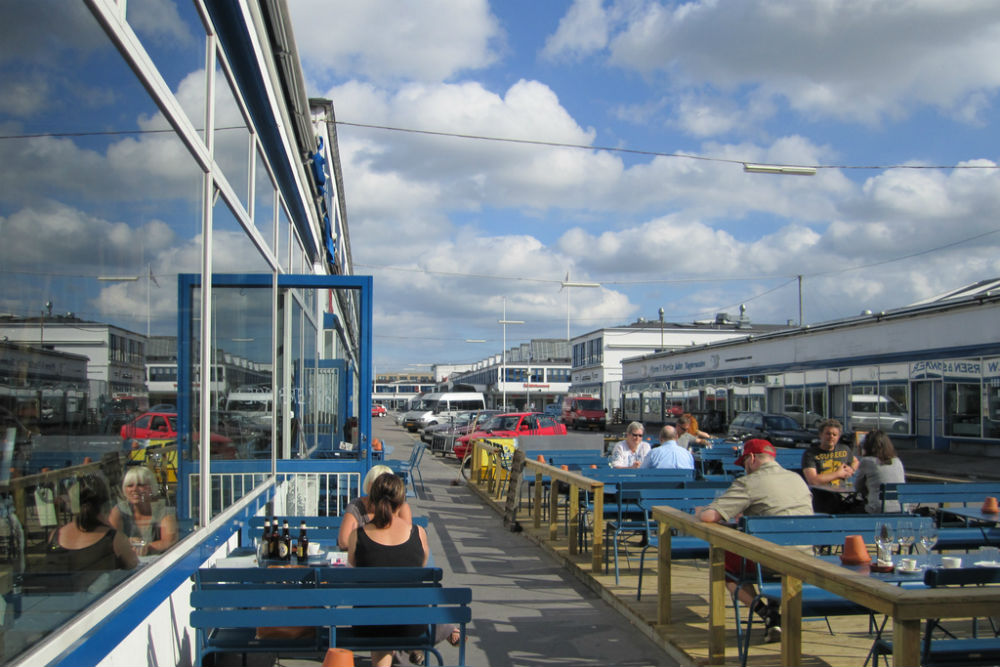 20:00 pm: Meatpacking District and traditional charm
Copenhagen's Meatpacking District is a good destination if you're looking for a place to have dinner since New York isn't the only city that has a Meatpacking District! Whether it's fashionable food in an interesting setting or unique cuisine concepts that they're after, trendy Copenhagen residents are keen on visiting this former industrial area of their city. Walk around to get a feel for the place and munch on Mexican food, feast on fish or just sample a little bit of everything at one of the hip food outlets. It's bound to be busy here, especially at the weekend! If it is more traditional fare that you're after, then the centrally located Den Lille Fede is a good place to put on your list.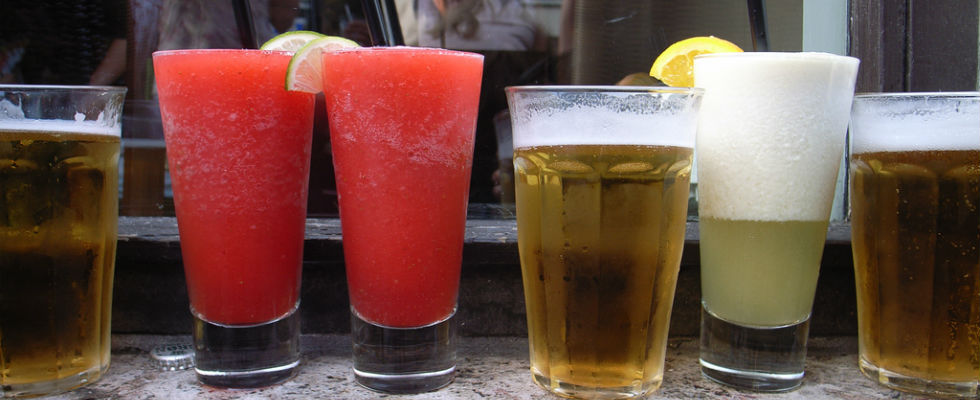 22:00 pm: Nightlife with the locals
Copenhagen nightlife is fun and fabulous but it can also be rather pricey. If you want to keep costs down a bit, your best bet is to go for a drink at one of the city's bodegas. These pleasant cafés might not feature the hippest interiors but their drinks are reasonably priced. Café Dyrehaven or Simpelt V are ideal destinations after having enjoyed dinner at the Meatpacking District. If you don't feel like going back to your hotel just yet, then cocktail bar / club Kassen in the borough of Nørrebro might be just what you're looking for! Legendary mixed drinks at a good price can be enjoyed here whilst taking in the locals having a good time. A must-do for everyone that wants to experience a night with the locals in Copenhagen.  
Do you want to take these tips, including practical information, with you on your city break? These tips can be added to your own personal guide by visiting this city's city guide on our website and by selecting '+My Guide' thereby selecting the tips you want to add to your own personal city guide. Next, enter your details on this page and the guide will be sent to your email address in a PDF file, free of charge!
Images: Moyann Brenn (Flickr) CC BY-SA 2, baristahoon (Flickr) – CC BY-SA 2, JC I nuria (Flickr) CC BY 2, Maria Eklind (Flickr) CC BY 2, Freddie boy (Flickr) CC BY 2.0, SnippyHolloW – (Flickr) CC BY-SA 2.0, Lisa Risager (Flickr) – CC BY-SA 2, La Citta Vita CC BY-SA 2, Angermann (Flickr) CC BY-SA 2