24 hours in... Florence
Florence is known as a popular summer destination, but a visit to this city of art and culture is always a good idea, no matter the season. Keep on reading to find out how to get the most out of a 24-hour stay in this amazing Italian city. It will make planning and preparing your visit to the Tuscan capital so much easier and a lot more fun!

10:00 am: Café Giacosa
Start your day the Italian way, with a steaming cup of coffee and perhaps a sweet roll. Coffee bars can be found throughout Florence, but
Giacosa
, which first opened its doors back in 1815, has become somewhat of an institution here. Do try its frothy cappuccino or its dark roast espresso while rubbing shoulders with Giacosa's stylish clientele. This is also one of the few coffee bars where you can sit down while enjoying your coffee instead of drinking it while standing at the bar. However, it might prove difficult to find a seat among the somewhat older crowd that frequents Giacosa.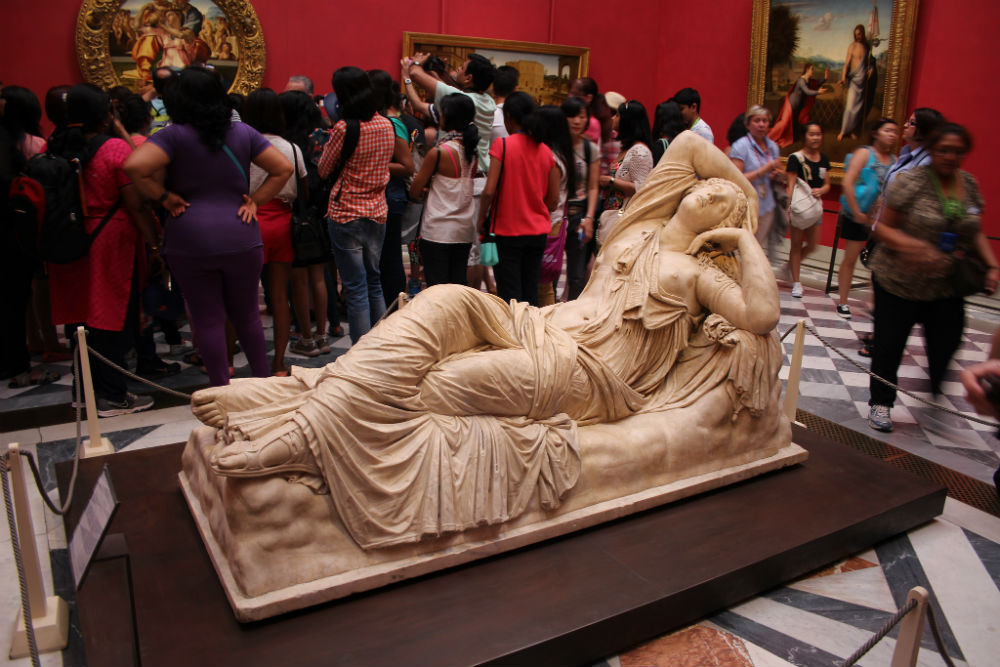 10:30 am: Visit a museum
After finishing your morning coffee, continue towards the waterfront. While taking in the sights of the Arno River, you'll make your way to Ponte Vecchio. In doing so, you'll come across numerous stalls and traditional shops which no doubt will capture your interest. Cross amazing
Ponte Vecchio
if you want to, but make sure cross back over again in order to visit Florence's spectacular art museum,
Galleria degli Uffizi
. It pays to order tickets for a specific time well in advance, thereby avoiding the large crowds and beating the queues.
13:30 pm: Exploring the area
Visiting Galleria degli Uffizi with its 45 rooms will take considerable time but it is time very well spent. Upon leaving the museum, head over to
Piazza della Signoria
, which is home to various statues and monuments that will take you back in time to Florence's rich and illustrious past. You'll also find a shopping area here with popular stores such as H&M and Brandy Melville as well as upmarket names such as Chanel. Those that want to can stop here to indulge in a bit of shopping!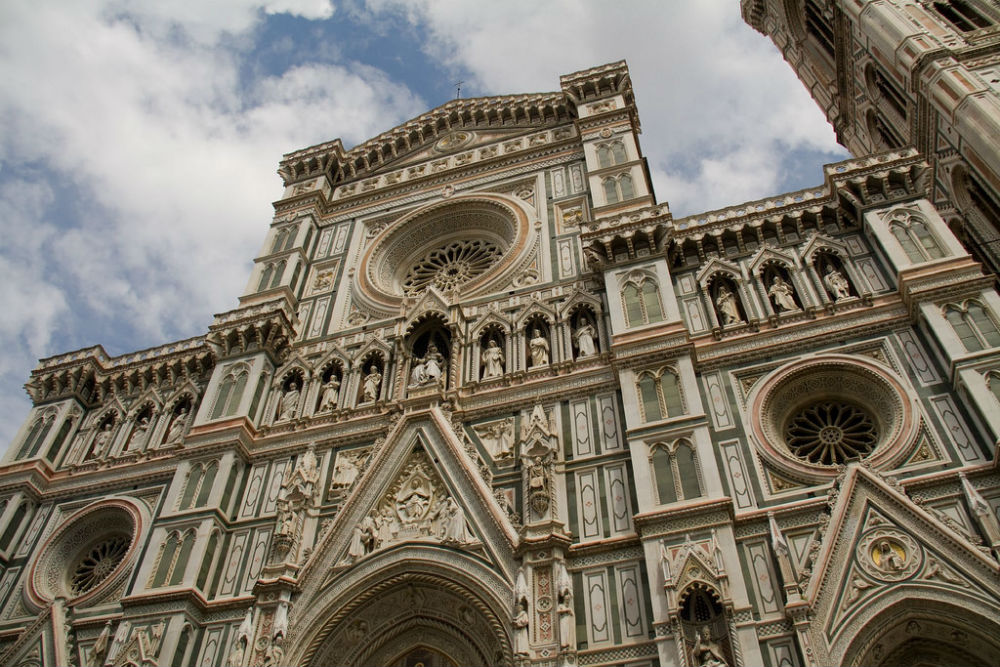 14:30 pm: Lunch the Tuscan way
It's getting to the point where stomachs might start to rumble which means it's time for some lunch since Italian's do lunch fashionably late. You're in for a bit of a walk but it'll be worth it! Find your way along Florence's narrow streets until you arrive at the impressive
Duomo
. This spectacular sight will never cease to amaze visitors to the Tuscan capital and it is well worth a visit. Next, you can continue your way via Via Ricasoli, which leads to Piazza San Marco where you can enjoy a typical and delicious Tuscan lunch. Schiacciatia, a typical flat bread made with flour, water, yeast, salt and olive oil, is baked daily at
Focacceria Pugi
. The café first opened in 1924 and they sure know how to bake quality bread. Choose a typical Italian filling, such as mozzarella or ham, and enjoy the taste of Tuscany. Find a spot on the square since the café itself is rather small.
15:30 pm: Gelateria Florence
How about a generous gelato for dessert after having finished lunch? Make your way back to Via Ricasoli to visit
Carabé
, an ice cream parlour which makes and serves fresh ice cream every single day of the week. Helpings of fresh fruit and nuts add even more great taste to Carabé's already wonderful ice cream. The lemon ice cream comes highly recommended since lemon is such an important part of authentic Italian recipes. The lemon is known as a catalyst for other ingredients, allowing the taste buds to react to other flavours in recipes more strongly. So pick another flavour or two besides lemon and your taste buds will be in heaven! After relishing your ice cream, stroll around Via Ricasoli's side streets where you can witness everyday life, visit galleries and shop at the area's many boutiques.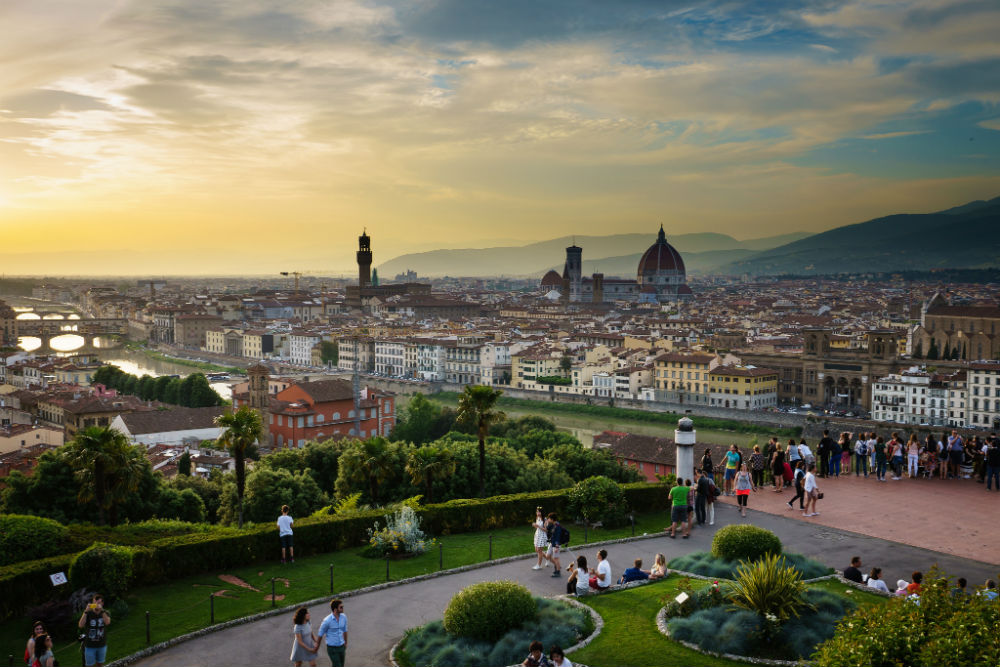 17:00 pm: sunset at Michelangelo
The sun sets at different times as the year progresses so make sure to check the papers for the exact time. Witnessing the sunset from
Piazzale Michelangelo
is a favourite pastime of both tourists and locals alike. It'll mean that you'll have to make your way back across town and across the water in order to climb a hill to reach the square that'll provide you with a most spectacular view of the city. This might seem like quite an undertaking, but in all fairness, it should only take you about twenty minutes or so to reach Piazzale Michelangelo. If you're not convinced, then you can always catch a bus that'll take you there. You won't be alone to witness the sunset, that much is sure, but that doesn't make it any less spectacular! Find a spot on the stairs and watch the sun set behind the ornate historic buildings of this enchanting city.
18:30 pm: Drinks at Zoe
After sunset, make your way down the hill again. You can opt to walk via the park which, despite nightfall, will offer you pleasant views. Once 'back on earth', make sure to visit
Zoe
for a drink or two. Happy hour at Zoe is between 18:00 and 21:00 which makes that Italy's already friendly prices become even better friends with your wallet! The crowd that frequents Zoe is a mix of both local and international origin and consists of people that are in for a fun night out. You'll find it easy to mingle here and striking up a conversation with other people won't be difficult at all. In the meantime, enjoy the cocktails tailored to your tastes as well as the finger food served here.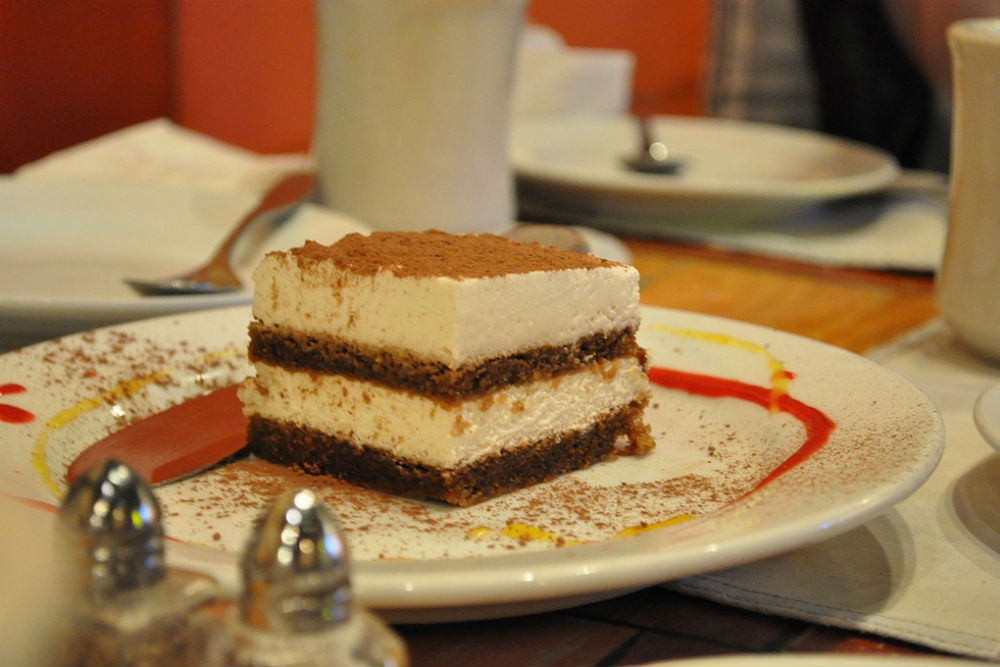 20:00 pm: Dinner at Dino
The time has come to find a restaurant for dinner. Make your way back across the water again and walk along Lungarno dele Grazie which'll offer you an enchanting view of the waterfront at night. Turn left into Via delle Casine which'll lead you to
Ristorante Dino
! This authentic Florentine restaurant is situated at the very heart of Florence's historic centre. Both its décor and its kitchen serve as proud ambassadors of everything that Tuscany stands for. Traditional dishes such as lamb and slowly cooked meat feature on Dino's menu; there's a story behind every dish served here. Wines that complement the food will be brought to you straight from the wine cellar. This is life the Italian way and it's marvellous!
22:30 pm: Into the Florence night
If you want to discover Florence's nightlife, then
club YAB
is always a good bet. A variety of music styles is played here and there's time to dance but also time to lounge at this great club. If you don't fancy a club, then why not head to Duomo? At night, the vibrant atmosphere of the area's many bars and cafés spills out onto the streets. The setting invites mingling with other night owls who might give you tips on other great places to visit, be it in Florence or further afield. This way you'll get the most out of your Florence city break!
Do you want to take these tips, including practical information, with you on your city break? These tips can be added to your own personal guide by visiting this city's city guide on our website and by selecting '+My Guide' thereby selecting the tips you want to add to your own personal city guide. Next, enter your details on this page and the guide will be sent to your email address in a PDF file, free of charge!

Images: iStock - mmeee, Victor R Ruiz (Flickr) - CC BY-SA 2.0, Cleavers (Flickr) - CC BY-ND 2.0, brando.n (Flickr) CC BY 2.0, Florence Luong (Flickr) - CC BY-SA 2.0

Translation: Rodger Poppeliers
Bewaren
Bewaren