24 hours in... Madrid
Spain's beautiful capital city has everything your heart desires and more! Places that breathe this great country's traditions and history can be found in abundance here, but Madrid's younger generation has also put a firm stamp on this ornate city. Madrid's numerous trendy bars are always in full swing, catering to a crowd that is living Spanish life to the max, instilling a feeling of happiness and optimism in everyone that visits. In short: This is where you need to go! What are the things that are not to be missed during your visit? Read all about it in this edition of '24 hours in…'!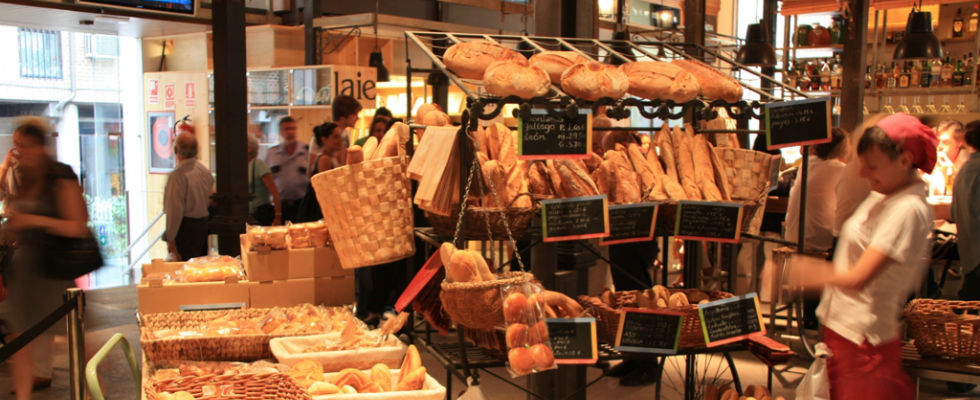 10:00 am: Breakfast at Mercado de San Miguel
Spanish breakfast isn't a very elaborate affair: a sweet roll and strong coffee suffice for most Spaniards. There's no need to sit down, so do as the locals do and order breakfast to go. A great place to do so is at Mercado de San Miguel. Early in the morning, this vibrant market is a hive of activity which sees all colours of the rainbow represented in the fresh produce and other food products that are proudly displayed and sold here. The market's bakers are more than ready for business at this time of day and they would be more than happy to sell you a sweet roll or pastry. Eat your breakfast either in the square outside or while walking to your next destination. The choice is yours!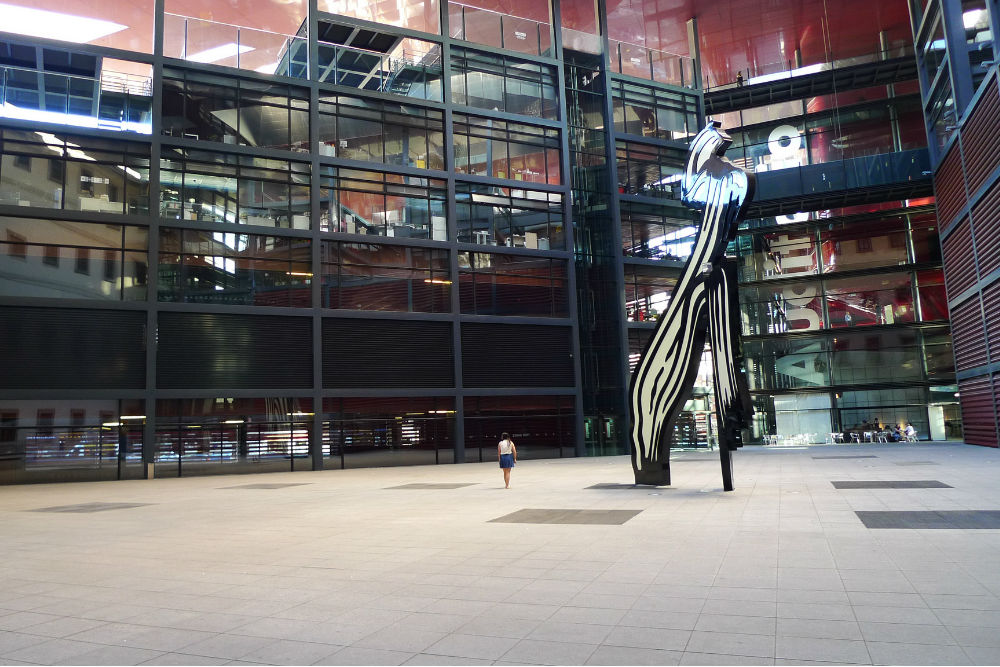 11:00 am: Museo Reina Sofia
The walk from Mercado de San Miguel to the
Museo Reina Sofia
will take approximately twenty minutes. While making your way to the museum, you'll pass the pleasant district of La Cantina whose shops might be hard to resist. However, eventually you should arrive at the Museo Reina Sofia, the Madrid museum of contemporary art. This exceptional building is home to masterpieces by artists such as Miró as well as to Picasso's world famous Guernica. Buy your tickets in advance to jump the queues.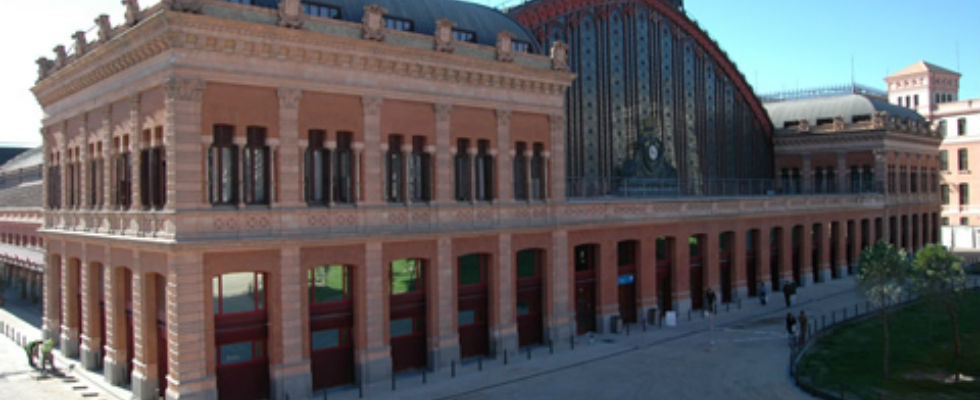 13:00 pm: Tropical Atocha Train Station
Opposite the Museo Reina Sofia, you'll find the impressive
Atocha train station
whose beautiful tropical garden, situated underneath its arched skylight, certainly merits a visit. The station's younger visitors come here to see the tropical garden's turtles and other creatures, adults visit to take in the sheer beauty of the place.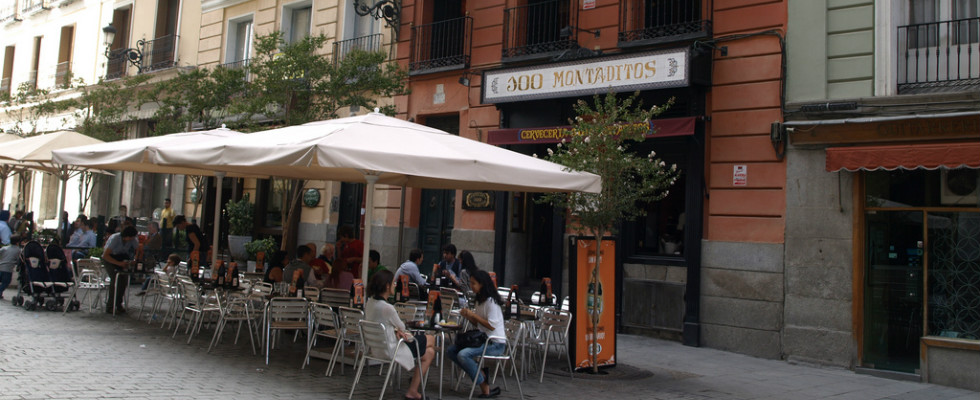 14:00 pm: Indulge in 100 Montaditos
If it's lunch you're looking for then you should definitely try
Cerveceria 100 Montaditos
. This Spanish chain offers good quality food. The idea is that you circle the tapas of your liking on a list after which you hand it back to the staff. There's one hundred different tapas to choose from (hence the name) so you'll be spoilt for choice! When your order is ready, the staff will call out your name so make sure you pay close attention since your name might sound different when called out in a Spanish accent! The food is delicious, it is typical for Spain and it doesn't break the bank, far from it…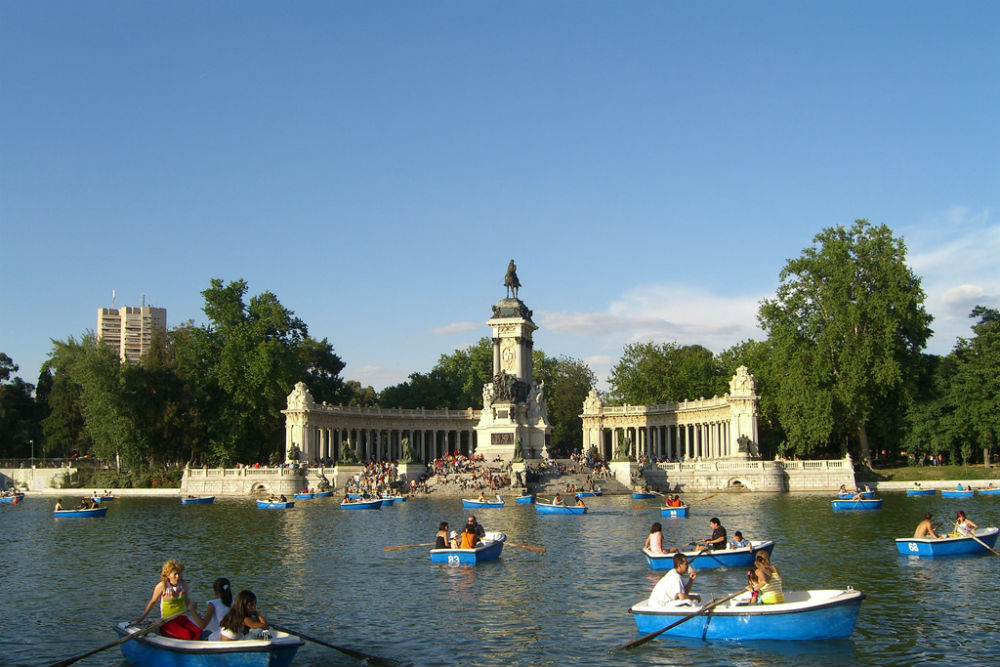 15:00 pm: Take a breather at the Parque del Buen Retiro
From the Cerveceria 100 Montaditos, it's just a short walk to Madrid's biggest and most famous park,
Parque del Buen Retiro
. You're in Spain so there's a big chance that the sun is shining, no matter the season. It makes this park an even greater place to enjoy some calm and quiet in this busy metropolis. Go for walk to digest your food, enjoy a siësta on the grass or take a boat ride across the pond. You'll be spoilt for choice at this grand park!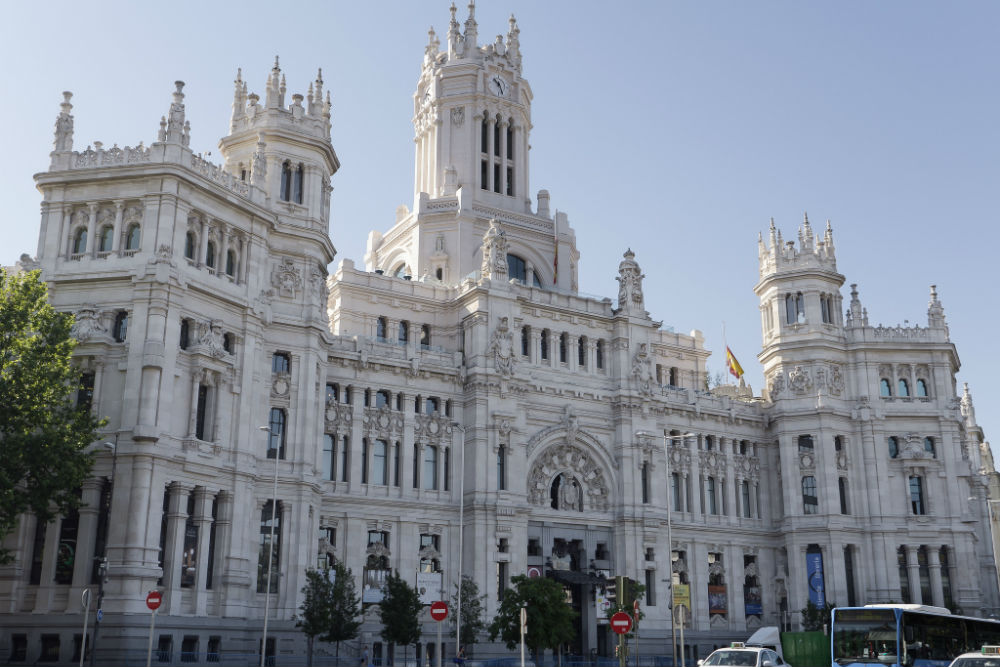 16:30 pm: Tour the city
Leave the park at
Plaza del Cibeles
where a former post office is just waiting to be discovered and admired while the sun casts its light on the building's ornate facades. Don't resist temptation, just enter the building and have a look inside. Free exhibitions are often staged here and the former post office's top floor gives visitors a spectacular view of Madrid. Next, make your way back to Madrid's city centre via
Puerta del Sol
. This square is the true heart of Madrid since all of the city's shopping streets lead onto Puerta del Sol. Shopaholics won't get bored here, that's for sure! Continue by taking a leisurely stroll towards
Plaza Mayor
, a historic square which is home to various outdoor cafés and where street artists often entertain the crowds. From here, make your way to
Gran Via
where you'll find even more shops. In addition, Gran Via is also where you'll enter Chueca, one of Madrid's trendiest districts.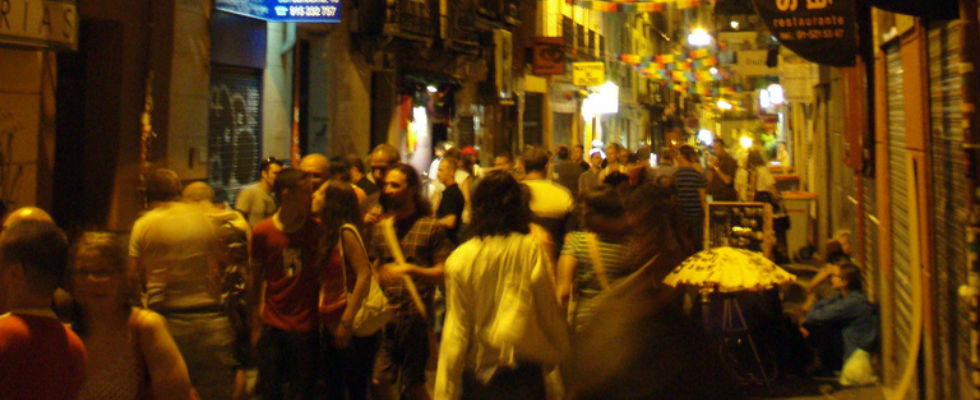 19:00 pm: Drinks in Chueca
You'll probably start to feel a bit peckish by now but there is still some time to go until dinner since the Spanish normally don't sit down for dinner until 20:30 pm. So why not find a cosy bar or outdoor café and make yourself comfortable? La Bicicleta café is one of our favourites but there are numerous other fun places to choose from. The area is also home to many gay bars. Sit down, order a drink and some bread accompanied by olive oil and aioli and you'll be ready to take on the world again.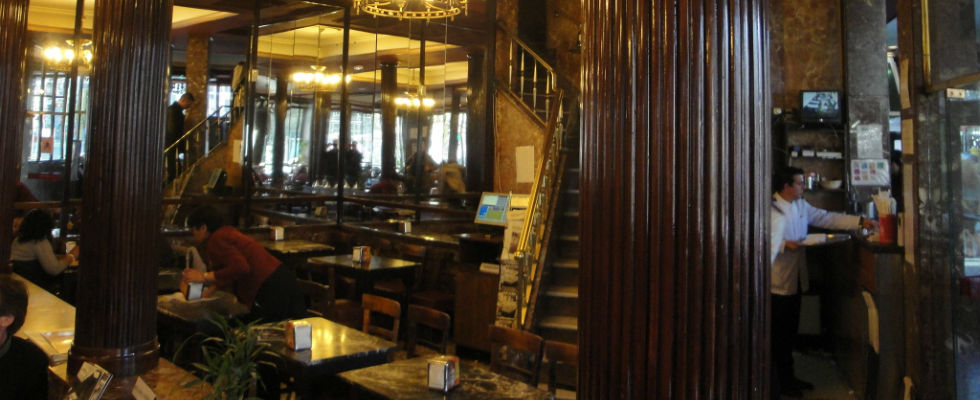 21:00 pm: Dinner Time
Time for food! Just about every street corner will find you a nice restaurant or a tapas bar but
Café Commercial
is regarded as something of an institution in Madrid. Another hit with the locals is
El Sur
since it serves simple but yet delicious food. If you're looking for a somewhat fancier restaurant, then La Mucca comes highly recommended (try the tuna!) as does Lateral which serves great tapas. A city like Madrid, with its great food and equally great restaurants, merits that we give you quite a few options when it comes to dinner.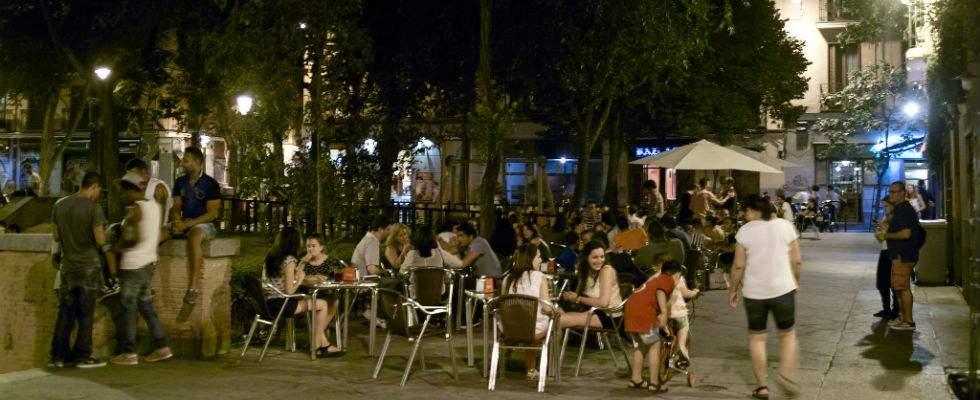 23:00 pm: Malasaña Nightlife
The Malasanã district is the place to be, both day and night. This neighbourhood is hip and happening and it is bursting at the seams with both trendy Spaniards and foreigners alike. This is where you'll find true Spanish nightlife without the tourist trap bars which do nothing but destroy the city's great atmosphere. Gorilla is a cool bar to hang out at and Tupperware is a trendy underground club. Madrid's club scene has a strong focus on rock, you won't hear a lot of chart music being played, so be prepared for a rather alternative experience!
Do you want to take these tips, including practical information, with you on your city break? These tips can be added to your own personal guide by visiting this city's city guide on our website and by selecting '+My Guide' thereby selecting the tips you want to add to your own personal city guide. Next, enter your details on this page and the guide will be sent to your email address in a PDF file, free of charge!

Credits: fotoVoyager - iStock, Javier Lastras (Flickr) - CC BY 2, Jon Crel (Flickr) - CC BY 2, Rox SM, Trubble (Flickr) - CC BY-SA 2, Olivier Bruchez - CC BY-SA 2, Edgardo W. Olivera (Flickr) CC BY 2, Daniel Lobo (Flickr) CC BY 2, lukas koster (flickr) cc by-nd 2, nicolas vigier (flickr)

Translation: Rodger Poppeliers