24 hours in... Rome
Rome used to be the capital of the Roman Empire, something that will be abundantly clear to those that enter the city via its ancient city walls. Italy's biggest and most important city appears to have a monument gracing every street corner, thereby resembling an impressive and opulent open air museum. Two weeks ago, I got to enjoy this amazing historic city to the fullest. Keep on reading to find out how to get the most out of a 24-hour stay in Rome.
10:00 am: Breakfast at Kaos
Buongiorno! Start the day in true Italian fashion with a steaming cup of coffee or tea, accompanied by a sweet roll or croissant. Just outside of Rome's city centre, two stops on the metro from Roma Termini railway station, you'll find the student-like café 'Kaos'. The staff's command of the English language isn't great, but they do put a lot of effort in providing a warm welcome to their customers. This cosy and informal café has a relaxed atmosphere. It's especially popular with the locals and you won't find a lot of other tourists about. Snap up a cup of coffee or tea with a small snack for next to nothing. Kaos also serves freshly squeezed orange juice which will certainly get your day off to a good start!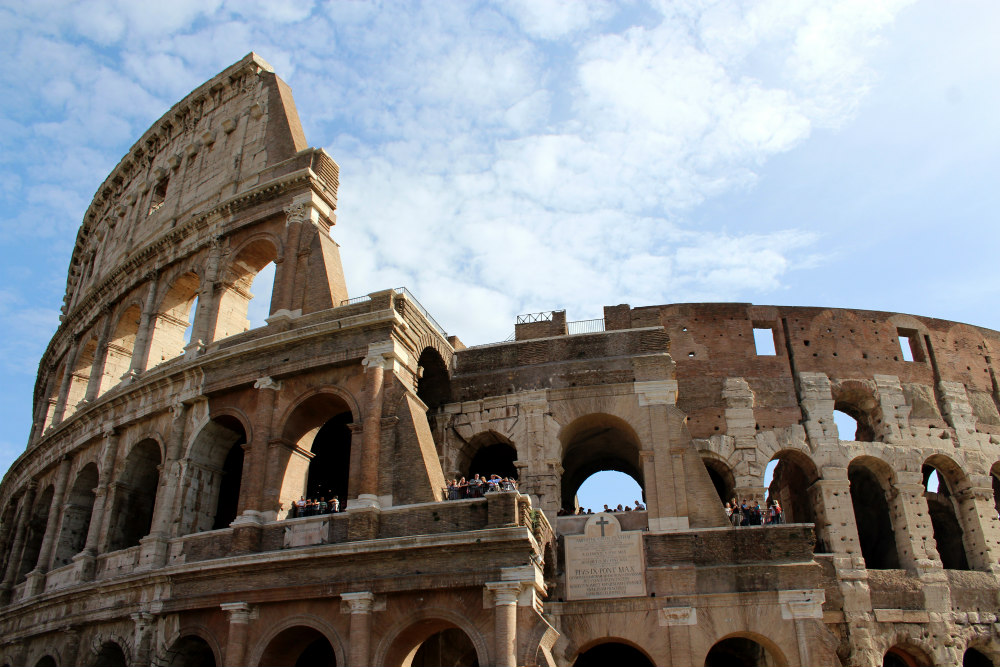 11:00 am: Visit the Colosseum
When in Rome, a visit to the Colosseum should be part of everyone's itinerary. After having indulged in your Italian breakfast, take the metro's blue line from Policlinico in the direction of Laurentina and get off at Colosseo. When exiting this metro station, you will be amazed by the sheer size of this gigantic amphitheatre. Once inside the Colosseum, the monument's historic significance will dawn on you and leave you dumbstruck. This is where gladiators fought and public spectacles were held. You'll literally find yourself inside one of history's greatest structures. Take your time in discovering and appreciating this amazing amphitheatre from all angles and perspectives.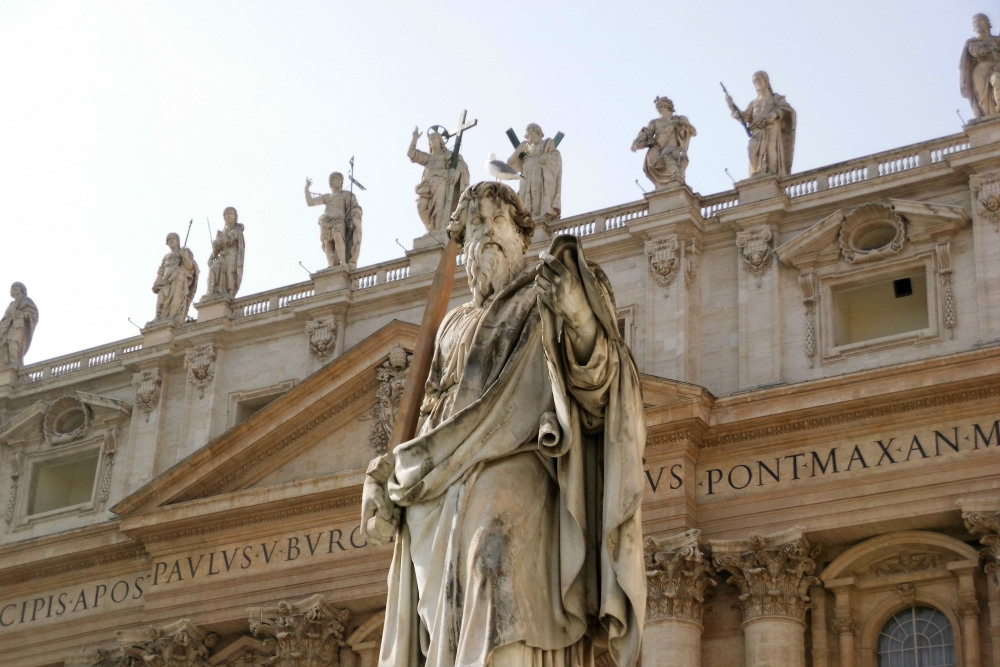 13:00 pm: Walking around Vatican City
Another highlight for tourists (and rightfully so) is the Vatican. From Colosseo, catch the metro's blue line back to Roma Termini and transfer onto the red line in the direction of Battistini, exiting at Ottaviano S. Pietro – Musei Vaticani. This will take you to the world's smallest independent city-state! Most tourists visit this tiny country to pay a visit to St. Peter's Basilica. Outside the basilica, you'll find the large plaza called St. Peter's Square. The majority of visitors will have seen it on television since this is the square in which the Pope addresses the people during Easter mass and other events on the Catholic calendar. If you happen to visit Rome outside peak season, chances are that you won't have to wait long before you can enter the basilica. Once inside, you will be mesmerised by the building's ornate interior; every stone, nook and cranny in this basilica is of great beauty.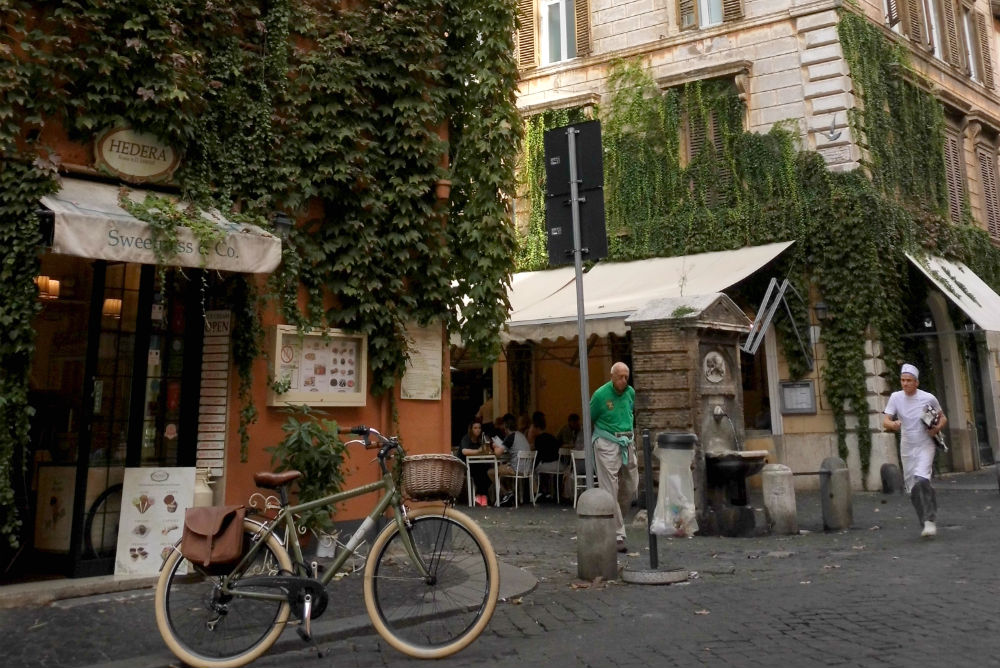 15:00 pm: Lunch at Borgo Pio
After visiting the impressive Colosseum and after taking in the extraordinary sights of Vatican City, you might feel a bit hungry. Just outside Vatican City and away from the hustle and bustle of its many tourists, you'll find a pleasant street called Borgo Pio. It's only a few minutes' walk from St. Peter's Square and it is brimming with lovely outdoor cafés and charming little houses. Pick a restaurant and indulge in a pasta carbonara or a fresh salad on its terrace. Most Italian's enjoy a hot lunch, which comes highly recommended. If you don't fancy a hot meal at lunch, then most restaurants also feature both salads and sandwiches on their lunch menus.
17:00 pm: Shopping in Via del Corso
In Italy, most stores shut for riposo or pisolino, which is similar to the Spanish siesta. The good news is that, due to this afternoon closure, stores are open late! After the day's cultural escapades, an early evening of shopping at your leisure might be a fun idea. From Ottaviano, take the metro's red line in the direction of Anagnina and get off at Flaminio. Via del Corso is known as Rome's main shopping street. This 1.5-kilometre long street is home to many chains such as Benneton, Sisley, Zara, Tezenis and kiko as well as to a Disney Store. You'll be spoilt for choice!
19:30 pm: Wine and dine at Birreria Albrecht
Buonasera, or good evening! At a stone's throw from Via del Corso, you'll find Via Rasella. This narrow street is home to quiet restaurant Birreria Albrecht. After a busy day of experiencing the sights and sounds of Rome, dinner at a quiet restaurant might be just what you're looking for! Weather permitting, find a spot on the small but lovely little terrace. Enjoy a delicious pasta or a sumptuous pizza, accompanied by a stiff drink. Sit back, relax and enjoy a wonderful meal after a busy but exciting day.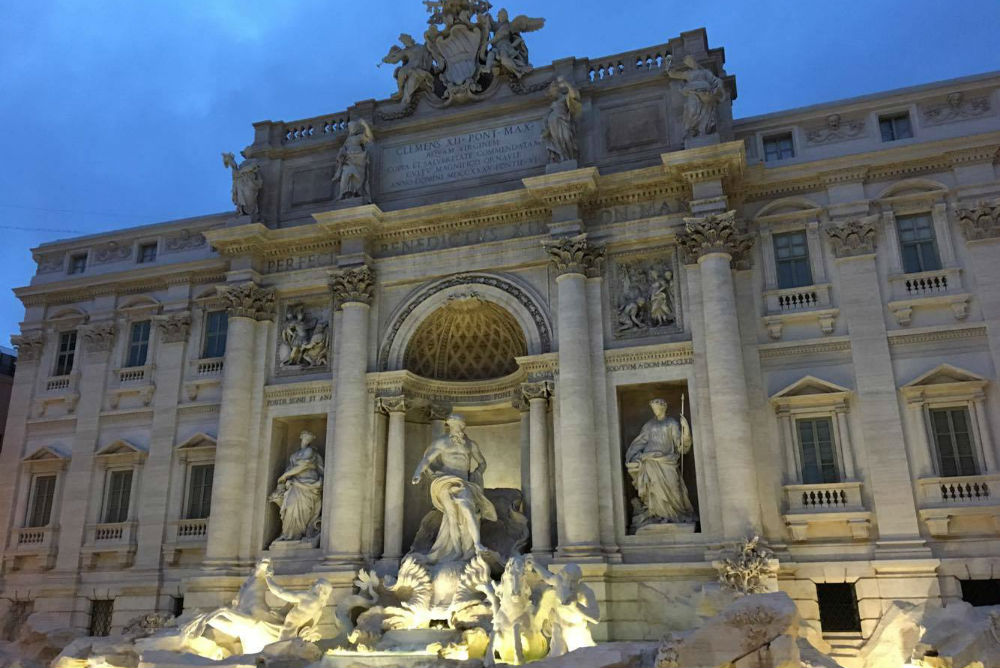 22:00 pm: Throw a coin in the world-famous Trevi Fountain
The day is coming to a close, but not before you have visited one of Rome's most splendid sights: the world-famous Trevi Fountain. The fountain is a short walk from Birreria Albrecht. Don't let the hordes of tourists put you off, as the Trevi Fountain is always a very busy sight to visit. The Carabinieri, Italy's police force, is always present to manage the crowds. Legend has it that you will return to Rome if you throw a coin into the fountain with your right hand, throwing it over your left shoulder. This might be easier said than done since the place is always packed with people, but don't let this put you off… The magnificent fountain, which is beautifully lit at night, can be admired from elevated stands in front of this extraordinary work of art.
Do you want to take these tips, including practical information, with you on your city break? These tips can be added to your own personal guide by visiting this city's city guide on our website and by selecting '+My Guide' thereby selecting the tips you want to add to your own personal city guide. Next, enter your details on this page and the guide will be sent to your email address in a PDF file, free of charge!

Image: CityZapper – Lize Rensen
Translation: Rodger Poppeliers