24 hours in... San Francisco
California Dreamin' is all you'll do in what is considered one of the world's greatest cities: San Francisco. Last summer, I visited 'the city by the bay' and I have to be honest with you: this is a city that deserves one of the top spots, if not the top spot, on your bucket list where travelling is concerned! I'm more than happy to share my tips and findings on Frisco with you. This way, you'll be sure to get the most out of your San Francisco city break!

10:00 am: Breakfast at Starbucks
I'm normally one to skip breakfast, but not so in the United States since the food here is very affordable. Get your day off to a good start with a cup of coffee, a frappucino or a mug of tea at Starbucks. San Francisco is home to numerous branches of the famous coffee haunt so you'll always find one close to you! Why not order a sweet roll or a sausage and egg sandwich to go with your morning beverage? Remember what your mother told you: breakfast is the most important meal of the day!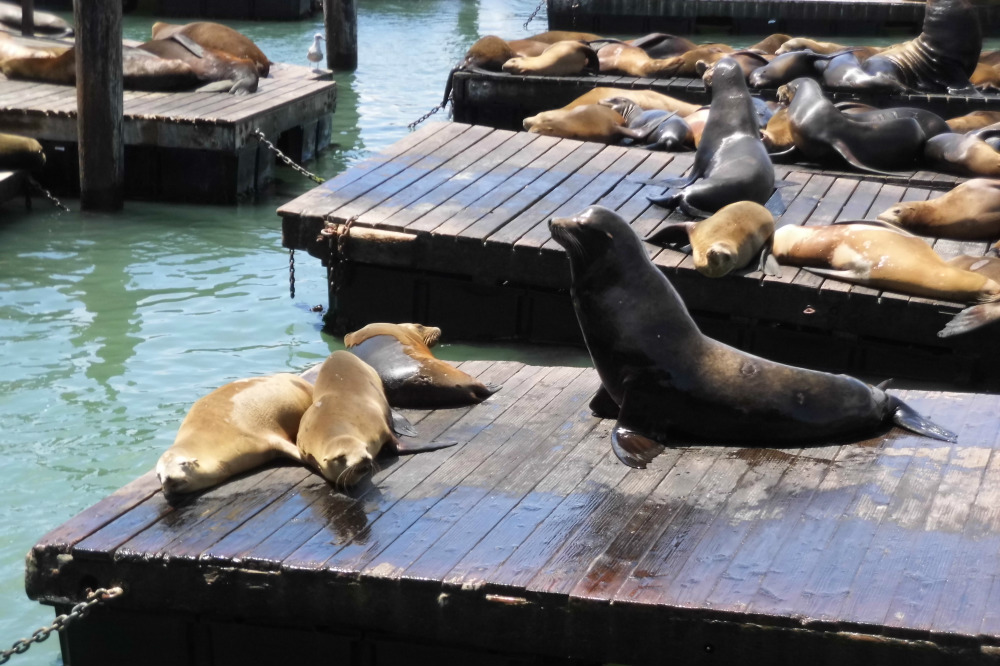 11:00 am: Hop On a Bus and Hop Off at Pier 39
The United States is a country of long distances. Even in cities such as San Francisco you'll often find yourself travelling a considerable distance to get from one place to the next. To get the most out of your stay, my advice to you is to buy a
Hop On Hop Off
bus pass. Okay, you'll feel like the epitome of all things touristy, but hey, that's what you are! First stop is Pier 39. Enjoy the bus trip there and keep your camera ready as these buses show you the best of San Francisco! You'll probably smell Pier 39 from a distance since it's home to a large sea lion population that spends the day hauled out on the docks. The sea lions are pretty vocal which is rather funny to witness when at Pier 39.
Tip:
don't feed them since you risk a $250 fine if you do! After visiting Pier 39, continue on to
Fisherman's Wharf
and stroll past its many shops.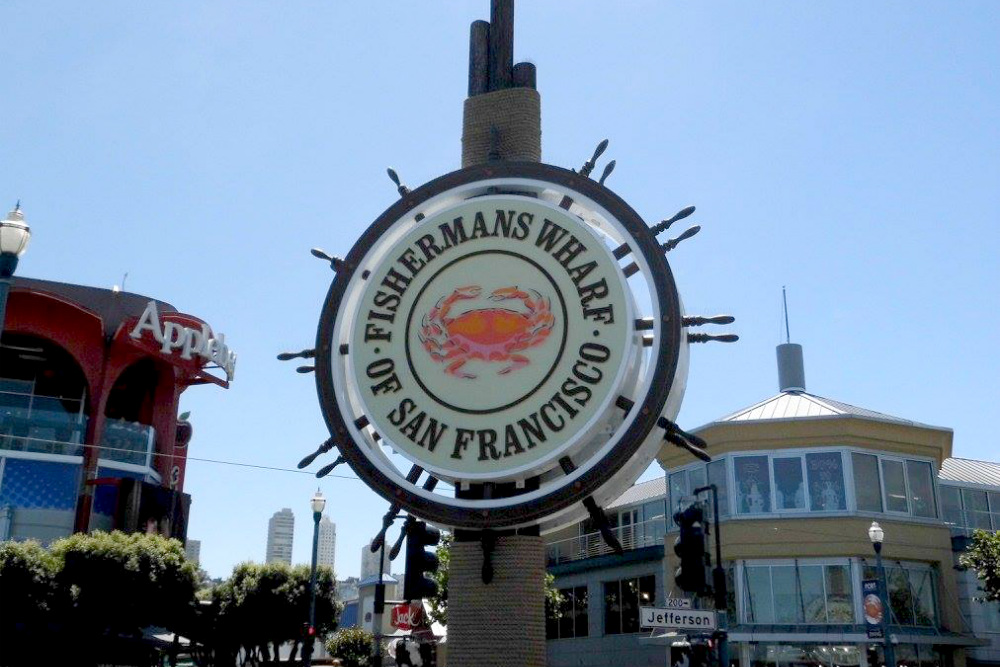 13:00 pm: Seafood at Fisherman's Wharf
You will probably have worked up quite an appetite after having explored Fisherman's Wharf. And when at Fisherman's Wharf, what better food to eat than seafood? You'll find numerous food outlets and restaurants here, most of them specialising in seafood. You don't need to break the bank when eating here since the area's many eateries offer pretty good value for money. Not a fan of seafood? Not to worry since there are plenty of other options besides seafood at Fisherman's Wharf. Burgers and fries are delicious too! When the weather's good, try to get a table outside and put up your feet before moving on.
Hop On
another bus after lunch and head for the
Golden Gate Bridge.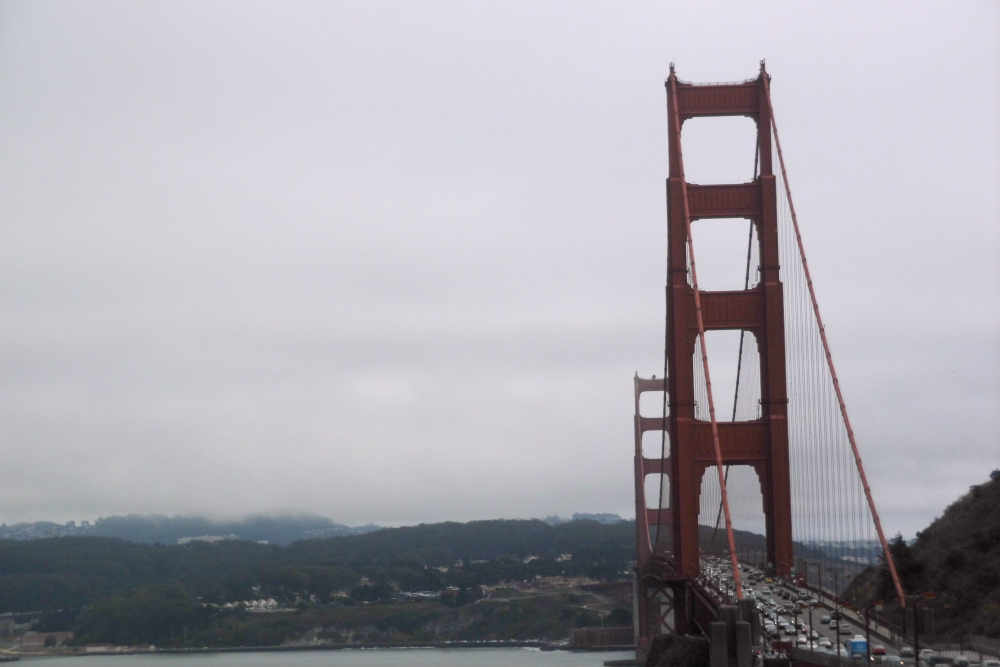 14:30 pm: Hop Off at Golden Gate Bridge
When you think of San Francisco, you'll probably think of its famous red bridge. The Golden Gate Bridge opened in 1937 and for a long time it was known as the longest suspension bridge in the world. The bus will take you right across this world famous bridge in the direction of Sausolito. Once the bus reaches the other side, you can choose to get off to take some great photos of the San Francisco skyline, of
Alcatraz
and of course of the Golden Gate Bridge itself. With a bit of luck, you'll take the trip on a clear day. Then again, the famous San Francisco fog often adds a touch of mystery to the bridge, the bay and to your photos! Whatever the weather, you'll no doubt enjoy the view!
15:30 pm: Golden Gate Park
After your visit to the Golden Gate Bridge, get back on the bus and make your way back across the bridge again in the direction of San Francisco. Get off at
Golden Gate Park
, which is the largest urban park in the United States consisting of 1017 acres of public grounds.
Wow!
It certainly merits a visit! Golden Gate Park is home to various museums such as the
Asian Art Museum
and the
Californian Academy of Science
. If museums are not your cup of tea, why not visit the aquarium or the planetarium? Sports such as rugby, baseball and polo are also played in Golden Gate Park. If you're looking for some calm and quiet, then you'll have come to the right place too. Take a walk in the park and admire its many flowers, trees and works of art. You won't easily get bored here!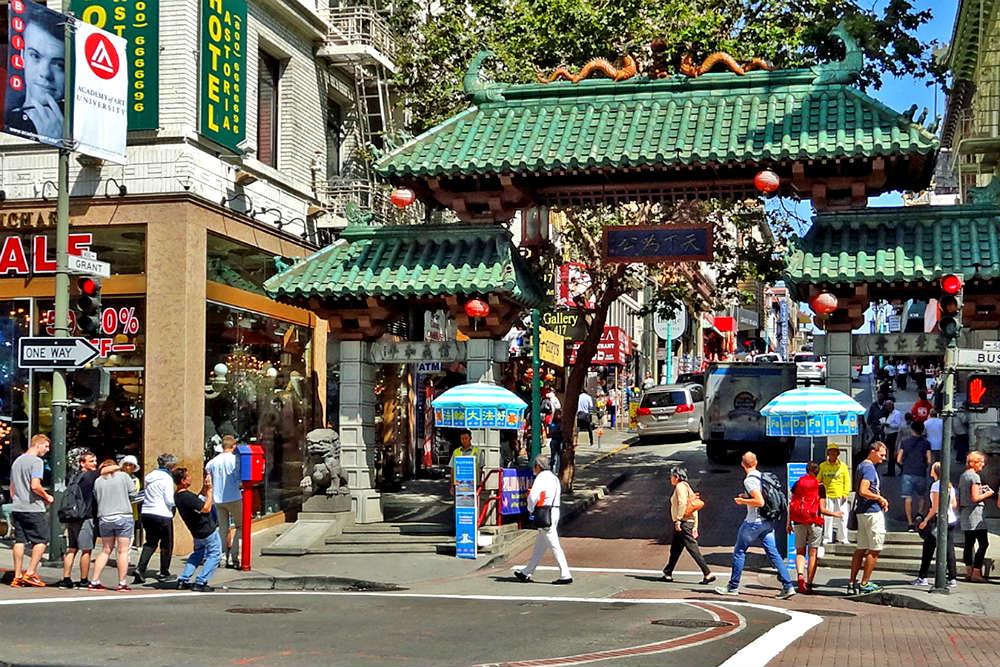 17:00 pm: Chinatown
These days, most big cities in the United States have their own Chinatown. However, San Francisco has one of the largest Chinese communities outside of Asia! Visit Old Saint Mary's Cathedral or take a stroll through the 'Heart of Chinatown', as Portsmouth Square is known. The Dragon Gate was a gift from the People's Republic of China when Chinatown first opened and it is certainly worth a picture or two! Walk Chinatown's streets and explore the area's shops, markets and restaurants.
18:30 pm: Lombard Street & Russian Hill
By now, you've spent enough time on busses so it's time for some action! Lombard Street can be reached on foot within half an hour. Russian Hill is known for its upmarket apartments, its large community of writers and its quaint little streets that lead to the area's squares. A true
must see
spot! To experience a dazzling trip downhill, head to Lombard Street. This street consists of no less than eight hairpin turns and is known as
'the most crooked street in the world'
. Not suitable for those with a sensitive stomach!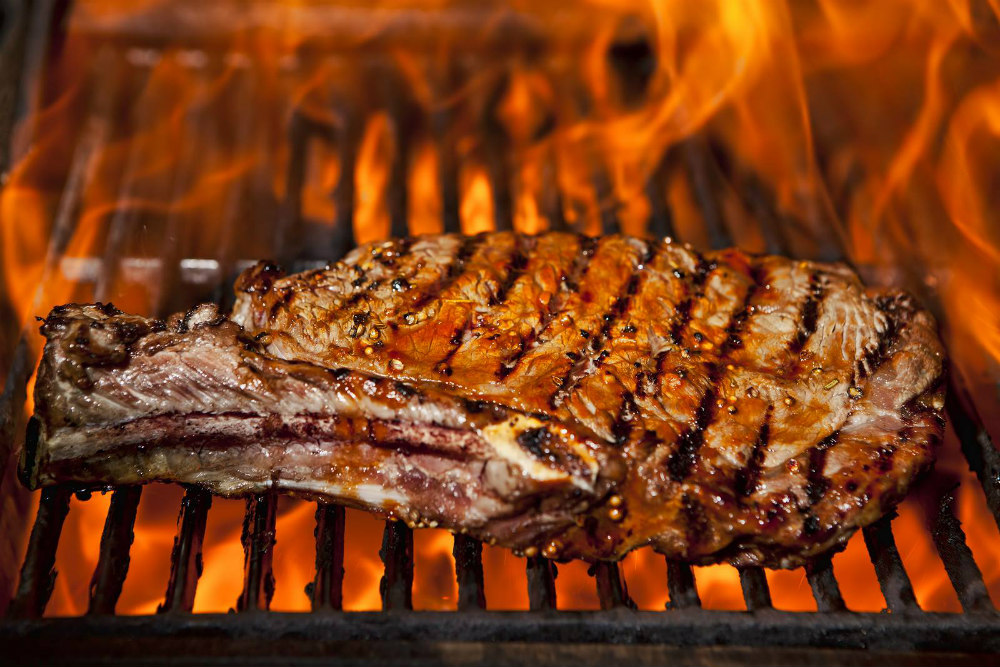 19:30 pm: Dinner at Izzy's Steak & Chop
Tired yet satisfied, it's time to start thinking about dinner. A mere five-minute walk from Lombard Street will take you to
Izzy's Steak & Chop
. Order like a true American and go for a large rib-eye steak, a T-bone steak or a filet mignon. Not a meat lover? No worries since Izzy's also serves fresh seafood.
Tip:
portions are rather big here so don't hesitate to tell the staff if you'd rather have a
small plate
. Give your feet the rest they deserve and enjoy a refreshing drink to quench your thirst. Dinner also gives you time to look at all the great snaps you've taken today. Hopefully San Francisco has stolen your heart the way it stole mine when I visited.
Until next time!
Do you want to take these tips, including practical information, with you on your city break? These tips can be added to your own personal guide by visiting this city's city guide on our website and by selecting '+My Guide' thereby selecting the tips you want to add to your own personal city guide. Next, enter your details on this page and the guide will be sent to your email address in a PDF file, free of charge
!
Looking for more inspiration for a trip to San Francisco? Check out our board at Pinterest!

Images: CityZapper – Lize Rensen, Dennis Jarvis (Flickr) & Izzy's Steak & Chops

Translation: Rodger Poppeliers