5 secret speakeasies in the world's greatest cities
During the 'roaring twenties', the consumption of alcohol was prohibited for more than thirteen (!) years in the United States. It was unimaginable to many people which is why hidden bars soon popped up behind secret doors, the so-called speakeasies (whisper bars). These bars were based at locations that were hard to find and where a secret password was needed to gain access to the establishment. We'll list some of the secret hotspots around the world.
The word speakeasy came into existence when Kate Hester, owner of the first speakeasy in Pittsburg, called out to her visitors: 'Speak easy, boys! Speak easy!'. However, the phenomenon seems to be making a comeback with various speakeasies opening at different places around the world. In Shanghai you'll find a speakeasy behind a Coca-Cola vending machine and in New York you'll find a secret bar located behind a fish market. But where to find these speakeasies? That's something no-one knows…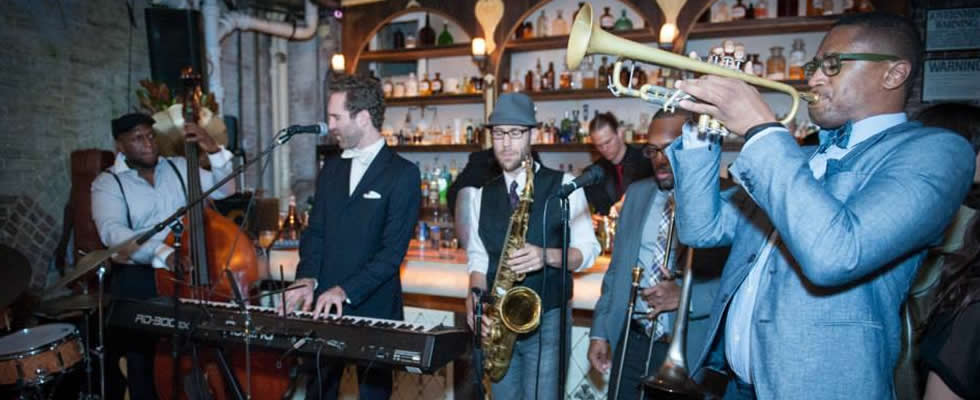 Apotheke, New York
If you look closely, past the foot massage salons and the fish market at Doyers Street in New York, then you'll find a beautiful speakeasy called Apotheke. This used to be the place in New York's former Chinatown where opium was traded in absolute secrecy. Now it is home to more than 250 different cocktails with live bands performing on Mondays, Tuesdays and Sundays. The secret password to gain entry changes every month. Follow @apothekenyc on Twitter for hints!
Flask, Shanghai
Flask, Shanghai's newest speakeasy, recently opened behind a vintage Coca Cola vending machine. It is located in a playful, brightly lit sandwich shop (no-one knows which one) and as soon as you have found the door, you're led through a small corridor to a modern, warm bar decorated entirely in 'roaring twenties' style. No need to decipher a secret password here!
Hiding in Plain Sights, Amsterdam
Did you know that the cocktail also finds its origins in the era of the speakeasies? To mask the flavour of industrial alcohol, bartenders blended lemonade and fruit into their drinks. Et voila, the cocktail was born! At Hiding in Plain Sights, eye-catching individuals with moustaches, bow ties and sharp shirts serve old fashioned cocktails. The bar is hidden somewhere near Amsterdam's Nieuwmarkt.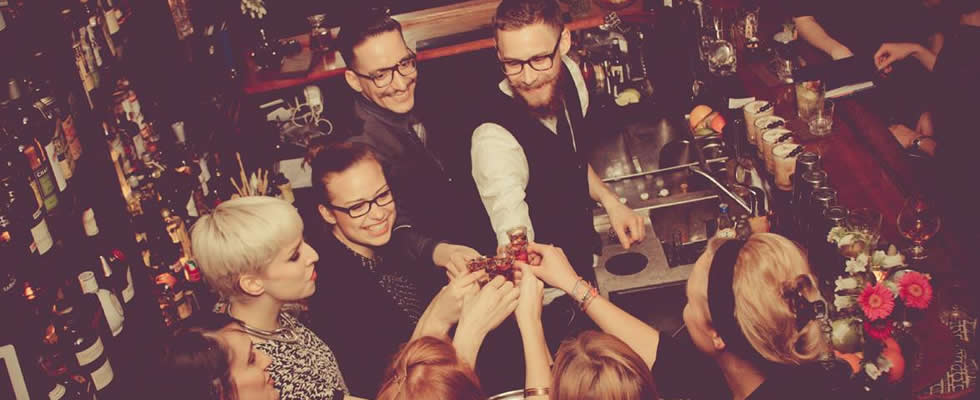 CellarDoor, London
It requires quite a bit of effort to find this Victorian club in London's Wellington Street but you will be rewarded once you have found it. The interior is futuristic and vintage at the same time with stairs lit up in purple and drag queens working the bar. CellarDoor often sees musical and cabaret performances which you can usually attend free of charge.
Butcher's Bar, Berlin
In Berlin's Mitte district you'll find Butcher's Bar – hidden away in a currywurst shop at Rosenthaler Platz. Once inside, turn right at the phone booth, then turn left. You then have to find another phone booth which is hidden. Inside this hidden phone booth, you should find the doorbell that you need to ring to gain entrance. Butcher's Bar is specialised in whiskey cocktails which you'll drink in a setting based on a butcher shop.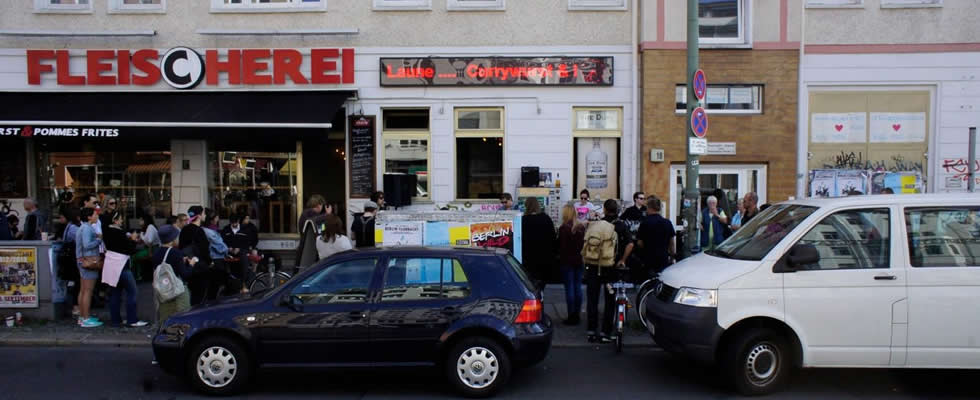 Do you know speakeasies that should be on our list? Tell us about them in a comment.
Text: Vicky de la Cotera Manrique
Image: Facebook Hiding in Plain Sights, © Aude Adrien and Facebook Butcher's Bar