6 must-dos in Lisbon
If you have no idea yet where to go on holiday or if you're still looking for a last-minute holiday in the sun, look no further. We have the perfect combination of city and beach for you: Lisbon in Portugal! If you're travelling to this vibrant city in the not too distant future, make sure to put these six must-dos on your list.
1. Tram 28
Forget about walking or cycling, tram 28 is the way to discover Lisbon. In forty minutes, this authentic classic tram painted in a sunny yellow colour will show you some of the highlights of Portugal's capital. You'll be travelling all the way to the top through Lisbon's historic
Alfama district
where you'll be treated to panoramic views and pleasant authentic alleyways brimming with restaurants and shops. It's a very popular neighbourhood so keep in mind that it can get rather busy!
2. Museu Nacional de Arte Antiga
You can't leave Lisbon without having soaked up some culture. That's why you should visit the Museu Nacional de Arte Antiga which houses Portugal's largest art collections. You'll find paintings by the world's greatest artists at this wonderful museum, including works by Hieronymus Bosch.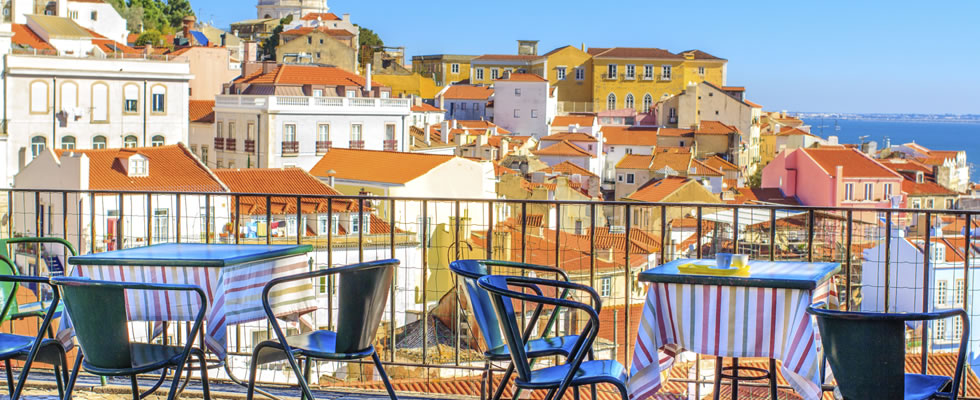 3. Campo de Santa Clara
A flea market is held at Campo de Santa Clara every Tuesday and every Saturday. Ideal for the (vintage) shoppers among us that enjoy endless browsing to find knick-knacks at the market's many stalls. Who knows, you might just come across that gem to take home! The flea market is nicknamed 'Feira de Lada' by the locals which means as much as 'Thieves Market' so look after your belongings!
4. Centro Comercial de Colombo
Not done with shopping yet? Take a stroll to
Centro Comerical de Colombo
, Lisbon's largest shopping centre! Numbers don't lie: you'll find over 400 (!) shops and restaurants here which will keep you occupied for some time! Ideal for a rainy day during your city trip or for when you're longing for an air conditioned place to cool down during those hot summer days. The Como district is also an ideal place for a shopping adventure.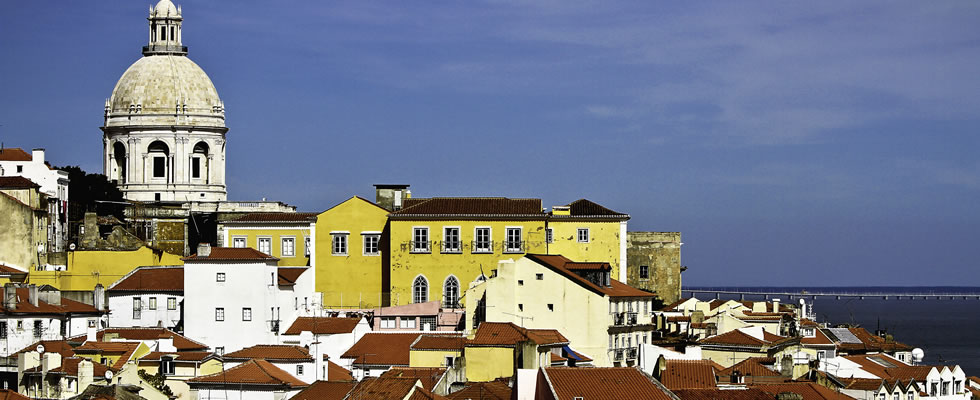 5. Parque das Naçöes
The part of the city where this park is situated is also called the new borough of Lisbon. This park definitely merits a visit after having explored the city's historic centre! It is Lisbon's legacy of the city's 1998 world fair. Discover Europe's largest aquarium, visit the concert halls, shop at the shopping centre and have a bite to eat at one of the many restaurants.
6. Beach day
Ever wondered why Lisbon is your ultimate summer destination? The answer is because it's easy to combine your city trip with a beach holiday! A half hour drive from Lisbon (taking the train is also an option) you'll find Caparica Beach. This is the place to unwind and relax if you want to escape the city's hustle and bustle. Another beautiful beach is that of Estoril which is at about an hour's drive from Lisbon.
What are you waiting for? Let's go!
Text: Vicky de la Cotera Manrique