Five of Europe's most fun interior design stores
A comfy warm plaid for your sofa? New curtains perhaps? Or how about a contemporary lamp to go with your coffee table? A new season demands new interior design ideas. Combine your quest for a new look for your home with a city break and you'll be onto a winner. We tracked down Europe's most fun interior design stores and are only too happy to share our findings with you. From Valencia in the far south to Groningen in the far north: these stores are a Mecca for lovers of interior design. Whereto next?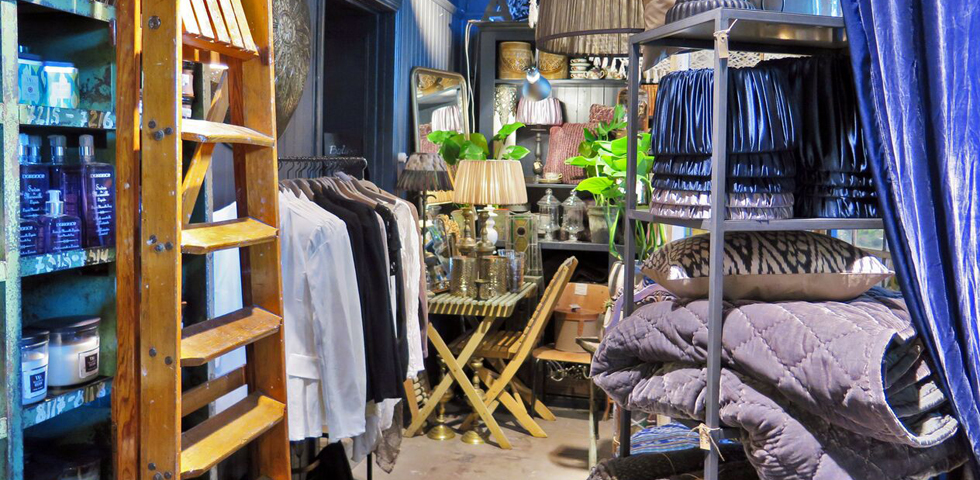 Stockholm: In The Mood
IKEA might be Swedish but you won't find much of the 'milked' furniture here. These days, the furniture giant has become a thing of the past since most people prefer unique items from trendy stores. This is something that makes us very happy, especially when we enter In The Mood in the trendy borough of Södermalm. How you'd love to buy the entire collection to recreate the store's showroom in your own home! Unfortunately, this will be rather tricky travelling with hand luggage only. This interior design store at Renstiernas Gata specialises in Scandinavian design. However, its owner has been known to bring various items back with her from flea markets and exhibitions visited whilst travelling to exotic destinations. What's more, she offers local designers a stage to showcase their talent. This has resulted in a hotchpotch of furniture, lamps, hammocks, cabinets, vases and many other fun home accessories. While you're in the neighbourhood, don't forget to discover Södermalm since this borough is bursting at the seams with charming cafés and other fun shops and stores. Perhaps you might want to bring an extra suitcase for the flight home after all?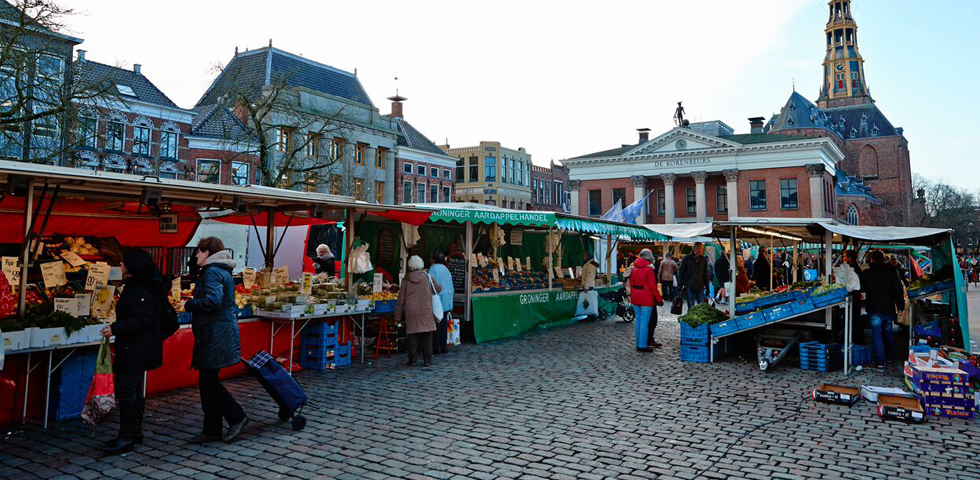 Groningen: Verroest
A city break in one of Europe's lesser-known cities might be just what you're looking for. Groningen is a rather unique city in the north of the Netherlands. The city is known both for its vibrant student community and for its historic and compact city centre. Although small in size, Groningen packs quite a punch when it comes to being an interesting destination for a city break. Stroll around charming streets with names you just can't make up such as Kijk in 't Jatstraat, Zwanestraat and the more 'normal-sounding' Oosterstraat. Don't forget to discover the less obvious side streets as well since they often contain hidden gems. Verroest, in Kleine Peperstraat, is a prime example. This interior design store is filled with original and vintage items such as lamps, furniture, cutting boards, vases and candles from France, Belgium and Germany. 'Verroest' has become an indispensable store within Groningen's concept-store scene since it opened back in 2013. With Edith Piaf music playing in the background, you'll soon think that you've ended up in a genuine French brocante instead of in Groningen. The store's owner, Sander, is always in for a chat and is more than happy to tell visitors all about the unique items on sale. If you need more time to think before making a purchase, then fret not: the store's website and webstore are easy to navigate and 'Verroest' will make sure that the items you buy online are sent to your home in mint condition.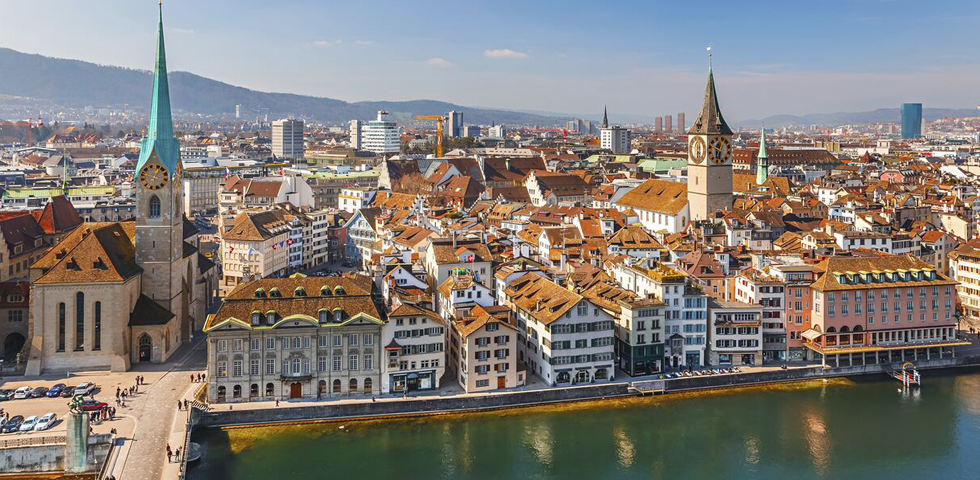 Zürich: Colombo La Famiglia
Close to Zürich, in neighbouring Zollikon, you will find Colombo La Famiglia. Upon entering this interior design store, you will immediately get a feeling as if you have entered the home of Ivan Colombo, the store's owner. This well thought out and beautiful walk-in-home concept was created in a spacious and attractive furniture and home accessories mall. A feast for the eyes is guaranteed when admiring in the luxurious home accessories. From designer chairs to country tables and from colourful carpets to delicate plaids; you will find it all at Colombo La Famiglia. Roam about the store's two floors and marvel at the natural elements on display such as the cowhides on the floor and the fur on the beds and that incorporated into the lampshades. Don't forget to visit the terrace, since Ivan has plenty of ideas for your balcony, terrace and garden as well. Inspiration for his store came to him during his travels which have taken him to places such as Milan, Paris, Marrakech, Rio, Tokyo and the island of Bali. Many of the home accessories sold at Colombo La Famiglia were brought to the Zollikon store from aforementioned places. Don't worry if the items that you have bought are too big to take home with you since Colombo La Famiglia also has a fabulous webstore which will allow you to buy your home's new treasures from the comfort of your lazy chair!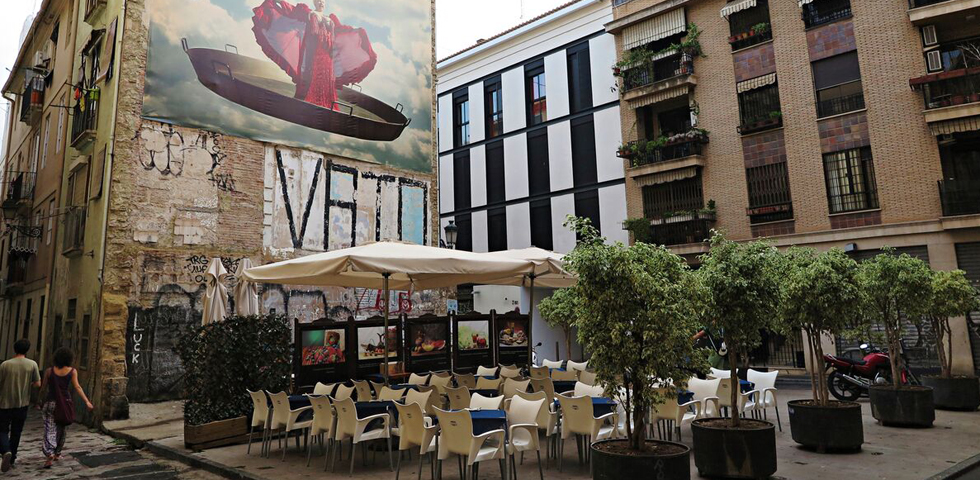 Valencia: Studio Vintage
If you are a true lover of vintage items, then Studio Vintage in Valencia will be like vintage heaven to you. This interior design store can be found at the very heart of Barrio del Carmen in Carrer de la Puríssima. Studio Vintage specialises in furniture dating from the 1930's to the 1970's. Many items are often lent to (movie)theatres and art productions in Valencia. Famous Spanish director Pedro Almodovár is also a big fan of Studio Vintage and often uses furniture from the store's extensive collection in his films. In addition to furniture, this wonderful store also sells small sculptures, glass art and photo art. You could easily spend hours in here, rummaging in vintage ashtrays, telephones, jewellery, sunglasses, lamps, statuettes and many other things. All chairs, stools, armchairs and sofas are from the hands of local designers and are thus unique. Not after something in specific? You'll probably still leave the store with a gem. If you've worked up an appetite, then look no further since the Mercat Central, which is just around the corner from Studio Vintage, has many tapas restaurants to choose from.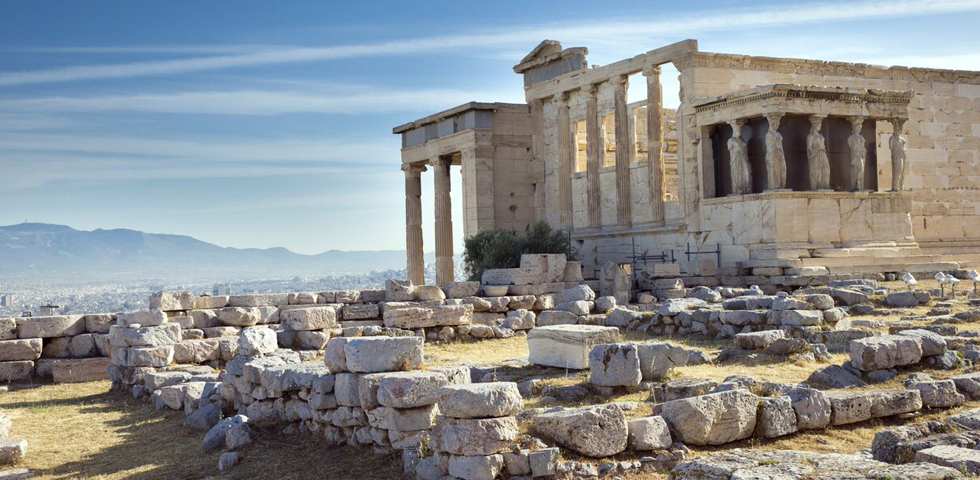 Athens: Mofu
We're staying in sunnier climes since we're heading to delightful Greece next. The further south we go, the warmer and sunnier it gets. Mofu is run by two Greek men: Andereas Antonio and Dimitris Dimitriou. Both men met in New York and opened a store together in 2001 in a street called Sarrí, located in the historic borough of Psiri in Athens. Their taste is difficult to capture in one word since their collection is a mix between retro and contemporary. The furniture, lamps, wallpaper, ceramics and art that can be found at Mofu hail from different parts of Europe and the United States. This can be explained by the fact that Antonio and Dimitriou like to travel around together and both men are very fussy about the items they do want for their store and about the ones they certainly don't want to see on the shop floor. Admire the dining tables and coffee tables, sit yourself down on the sofas, look at the different lamps and take a closer look at the clocks, mirrors and candlesticks. Do take some time to explore Psiri after you are done shopping and enjoy a delicious dinner followed by a drink or two since Psiri is one of the most buzzing boroughs of the Greek capital.
Did this article make you want to embark on an 'interior decorating trip' this autumn? We certainly can't wait to hit the road!

Text: Vicky de la Cotera & Bianca van der Ham
Images t.t.b.: Bianca van der Ham / Martijn Senders / Thinkstock / Vicky de la Cotera / Thinkstock