Food Lovers Guide to... Valencia
In addition to her passion for travel, editor Vicky also has a passion for food. She brings you the best and the latest foodie news from around the globe.
After much deliberation, my mum and I decided to embark on a six-day city break to Valencia. Our reasons to do so: wonderful weather, plenty of culture, picturesque streets, fabulous food and beaches within easy reach. Spain's third city is slowly but surely emerging from the shadow cast by her big sister Barcelona, 300 kilometres (186 miles) north. Valencia has everything your heart desires and more where sunny city breaks are concerned. We fell head over heels in love with this special Spanish city (a city whose beauty became even more apparent as there weren't many tourists about when we visited). Since I'm the foodie of the family, mum was more than happy to let me take the lead in our quest for great food. My good nose for food, together with local tips given to us by friendly Valencians, led us to the best spots and to incredibly good restaurants. When in Valencia, make sure not to miss these five places!
La Petite Brioche
You'll find this pleasant and cosy bakery in the immediate vicinity of the ever impressive Mercado Colón. La Petite Brioche is the perfect place to get your day off to a great start. The bakery's charming little terrace on the pavement outside offers customers a nice view of the Baroque-style facades of the street's ornate buildings. However, inside you'll also be in for a pleasant experience. Check out the homemade brioches, cupcakes and pies in the café's showcase or enjoy the €3,50 breakfast which consists of a croissant, fresh juice and a coffee. Very affordable and great fun! - Carrer de Sorní 28
La Lola
Coming from the Plaça de la Virgen and walking along Carrer de Micalet, which runs parallel to Catedral de València, you'll notice a tiny little alleyway on your right. At first sight it might seem that it leads nowhere, but nothing could be further from the truth. All the way at the end of the alley, just around the corner, you'll find La Lola, an exquisite restaurant! La Lola is a bit pricey but both the restaurant's great food and wonderful location more than make up for this. Go for the €15 menu (two tapas, paella and dessert) or treat yourself to à la carte whilst great jazz tunes are played. Enjoy! - Subdia del Tolenado 8
La Más Bonita
La Más Bonita is a real contender for the title of best lunch restaurant ever and is situated at the rather quiet beach of Patacona. The décor's colours will cheer you up from the moment you set foot inside La Más Bonita. Blue tones contrast with the pavilion's white walls and both are synonymous for beach life at its best. We happened to be in luck since we managed to get the last table, but since La Más Bonita is a big hit with the locals we do advise you to book ahead for a table! My recommendation: go for the Nina sandwich followed by one of the heavenly cakes which are kept in a showcase inside. – Passeig Maritim 11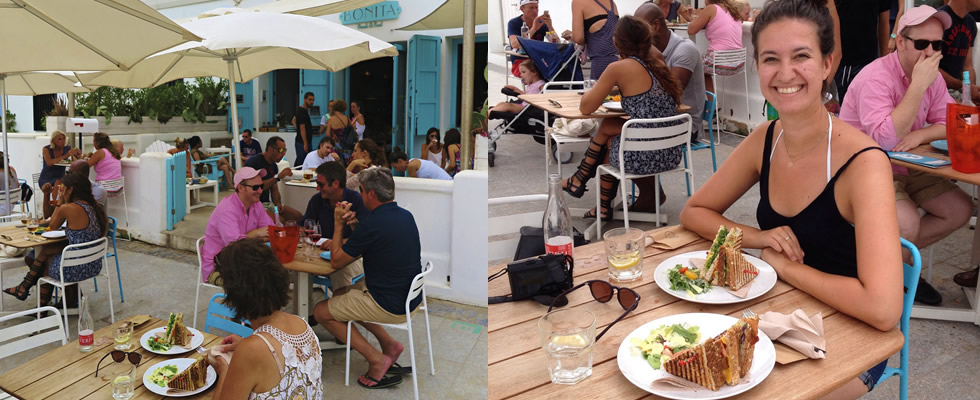 La Bodeguilla del Gato
There's a big chance you'll run into some fellow visitors to Valencia at Plaça del Negret and in the narrow alley that it is situated in since the restaurant gets a mention in various travel guides. The reason is obvious: this tapas restaurant is nothing less than fabulous. The staff is friendly and efficient and the Spanish dishes served up here are full of flavour and better value for money compared to those served at other tapas restaurants in town. Bring the day to an end with a cocktail at neighbouring Café Negrito and you'll be in for a great night! – Calle de Catalans 10
La Pepica
You cannot separate paella from Valencia, where it originated, so don't leave this Spanish city without having tried this authentic Valencian dish. Savour the Paella de Valencia (with your choice of chicken or rabbit) or go for the more traditional seafood variety. If you fancy a seat on the restaurant's terrace, then booking a table ahead of time is a must since La Pepica is somewhat of an institution in Valencia. According to the locals, La Pepica dishes up the best paella in all of Spain. Catch tram 4 or tram 6 to Marina, which also the last stop on the lines. You can also opt to take a leisurely stroll along the Passeo Neptuno to make your way to the restaurant. Don't forget to take a look inside since La Pepica's décor is rather spectacular to say the least. – Passeo de Neptuno 6-8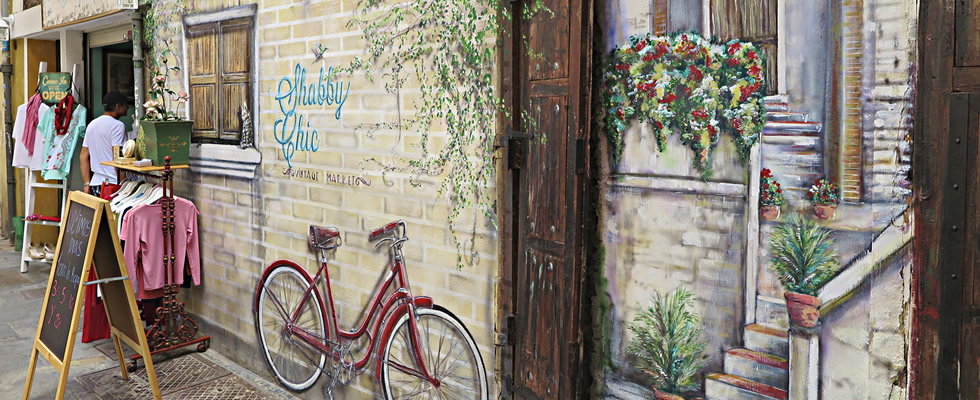 These five foodie tips are but a small selection of all the info we have collected where vibrant Valencia is concerned. Curious for more? Check our Valencia city guide here!
Text and images: Vicky de la Cotera Manrique
Translation: Rodger Poppeliers