From Prague to Brno in 48 hours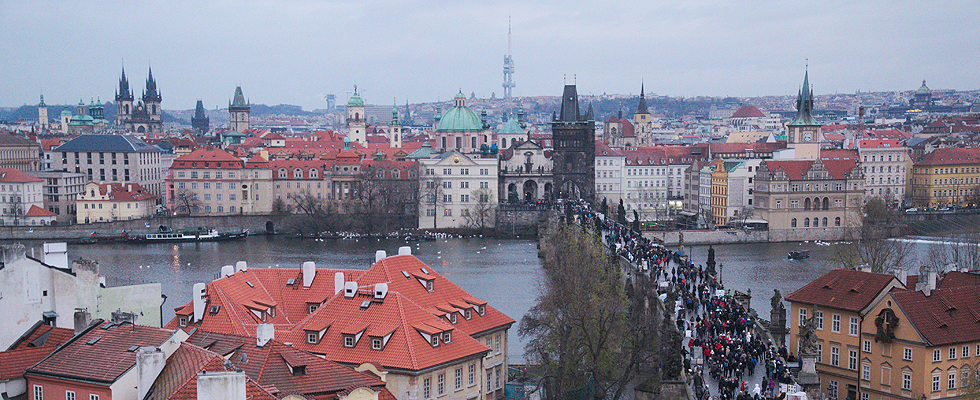 November is drawing to a close as CityZapper editor Sander sees his native Netherlands disappear from underneath him while his plane takes off from Amsterdam Airport. Already dressed warmly, prepared for the wintry weather that is expected both in Prague and in the rest of the Czech Republic. Climatic conditions that he hasn't experienced before in the Czech capital, despite his many earlier visits. Read about Sander's experiences in both Prague and in the Czech Republic's second city: Brno!

Day 1 – Even more gold in the Golden City
Once at the hotel, I'm being greeted by a flurry of thousands of snowflakes, gently making their way down to mother earth. That looks promising, I think, while unpacking and getting ready for a voyage of discovery in snow-covered Prague. 10 minutes later, it has stopped snowing and my hopes of exploring the Golden City covered in a white blanket of snow are shattered. Snow turns to sleet which in turn changes into anonymous drops of water as they hit the streets of the Czech Republic's capital.
The Bridge that never sleeps
After a while, I accept the situation for what it is and I decide on finding out whether Prague is as beautiful in dreary weather as it is in more favourable conditions. I start my tour at one of Prague's major landmarks: The Karlův most or Charles Bridge. Due to the poor weather, I don't expect many tourists, street artists and musicians which normally add to the hustle and bustle surrounding this beautiful bridge. Boy, I was wrong! Tunes of classical music, a thousand different languages and the eager clicking of smartphone cameras attached to selfie sticks make their way to my ears when I set foot on the bridge. Prague is alive and kicking, even in winter!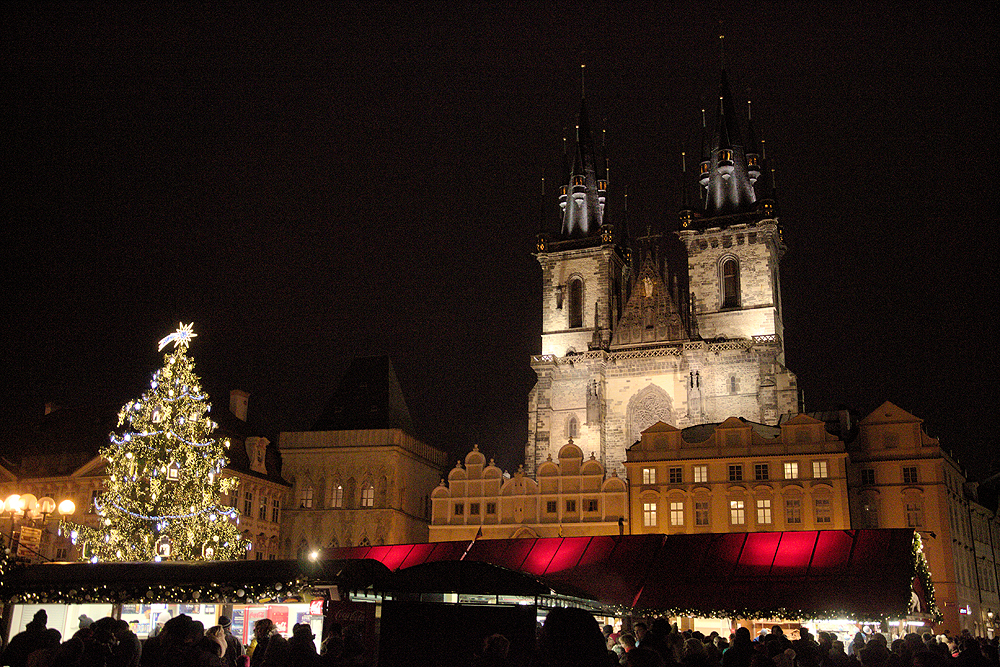 Romantic Yuletide spirit in Prague
As dusk sets in, and at a snail's pace, I make my way towards Staroměstské náměstí (Old Town Square), a herd of tourists, eagerly awaiting the Prague astronomical clock's hourly show, slowing me down. Meanwhile, a golden glow, originating from hundreds of thousands of Christmas lights, lights up the square and the streets of Prague. The Christmas markets have started! Thousands of Christmas aficionados, savouring Trdélnik (a type of pastry) and glühwein, move about the square like ants, making their way from stall to stall.
Day 2 – Moravia's vibrant student town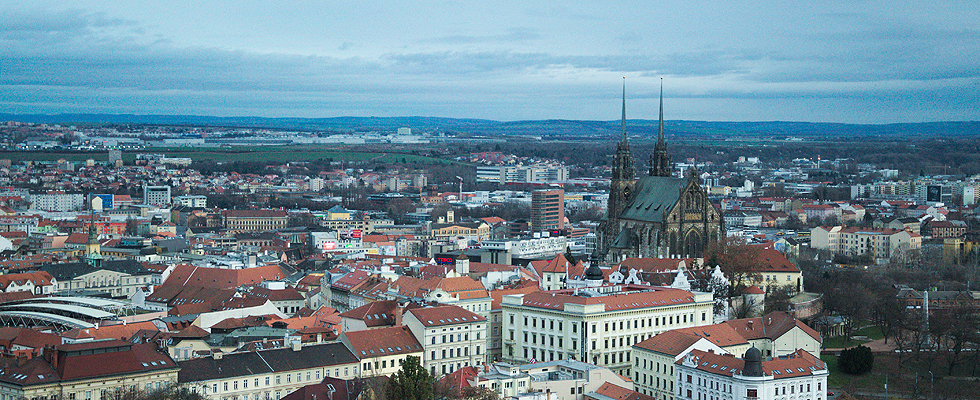 The morning after, I leave Prague for what it is, making my way to the Czech Republic's second city: Brno. A white minivan takes me to the capital of Moravia via a somewhat bumpy road. The journey takes a little over two hours, giving me enough time to witness both the changing of the Czech countryside as well as the changing weather from behind the windscreen. The latter changes from fair, to snowy to rainy. They say every cloud has a silver lining, something that is proven before my very eyes since a bright interval marks my arrival at the hotel in Brno.
Very affordable food and drinks in a hip place
After getting settled at the beautiful Barcélo hotel, my stomach informs me that it needs some TLC. I make my way to the ONYX restaurant, whose ornate and contemporary décor introduces me to this historic university town's hip side. The combination of large industrial-style lamps, rustic wooden panelling and leather green sofas arouses my curiosity concerning the food that is dished up here. Sources I trust have informed me that this restaurant serves a fabulous burger, so I don't even have to think twice about what to order. My sources were more than right since the burger was simply delicious! The price of a pint of beer, the standard measurement in the Czech Republic when ordering beer, is music to this typical Dutchman's ears as well. Just a little over one euro for a pint of the amber nectar!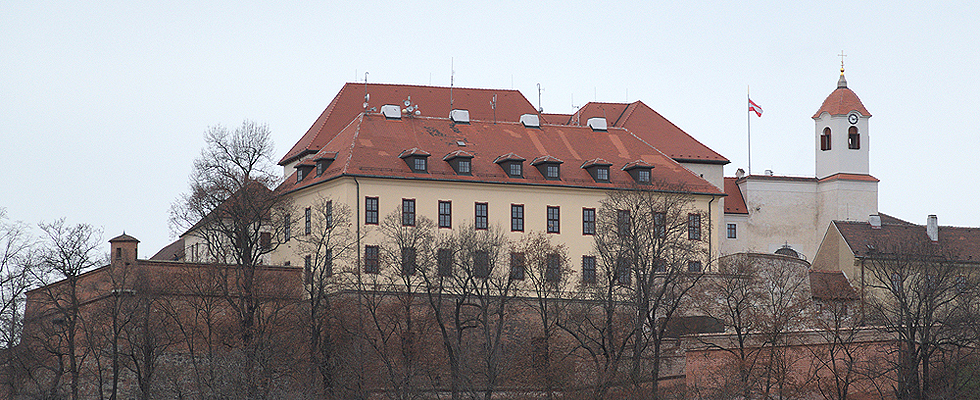 Historic city centre and hilltop fortress
On a full stomach, I embark on a leisurely stroll to Brno's Old Town Hall where I'm welcomed by a local tour guide. He has many stories to tell me about the building and its history and he introduces me to its many legends. We climb the tower where an impressive view of the city awaits us. Next, we continue our tour of the city, my tour guide showing me the town's sights and sites. The Vegetable Market, the Cathedral of Saints Peter and Paul and, in the end, Špilberk Castle. This is where another guide takes over, giving me a tour of the castle. After three hours of taking in the castle's many courtyards, exhibition rooms and its basement, which used to serve as the castle's prison, my guide tells me that we've only covered a mere ten percent of the fortress.
Christmas with the locals in Brno
Making my way back to Brno's town centre proves to be a lot less difficult since Špilberk Castle is situated on top of a steep hill, which proved a bit of a challenge on the way to the castle to say the least. Darkness has set in when I arrive back at the Vegetable Market. Once again, the Christmas Market's stalls are brightly lit as are the many lights on the square's Christmas tree. Compared to Prague, the setting and atmosphere come across as more intimate which is also due to the fact that there's less tourists about in Brno. The next morning, I decide on visiting Villa Tugendhat, a minimalist villa dating from the 1930s which seems an appropriate way to end my trip, a trip that has made me look at the Czech Republic from a different angle!
Text and image: Sander van Veen
Translation: Rodger Poppeliers