Local tales... Barcelona
Sunny Barcelona is loved by many for a wide variety of reasons. Beaches, delicious tapas and good shopping are often mentioned where Barcelona is concerned. But what are the real 'must-dos' while visiting the Catalan capital? Barcelona local Marta writes about 'her city' on the site HolaBarcelona.nl and treats us 'CityZappers' to a tour of her favourite spots in this amazing city.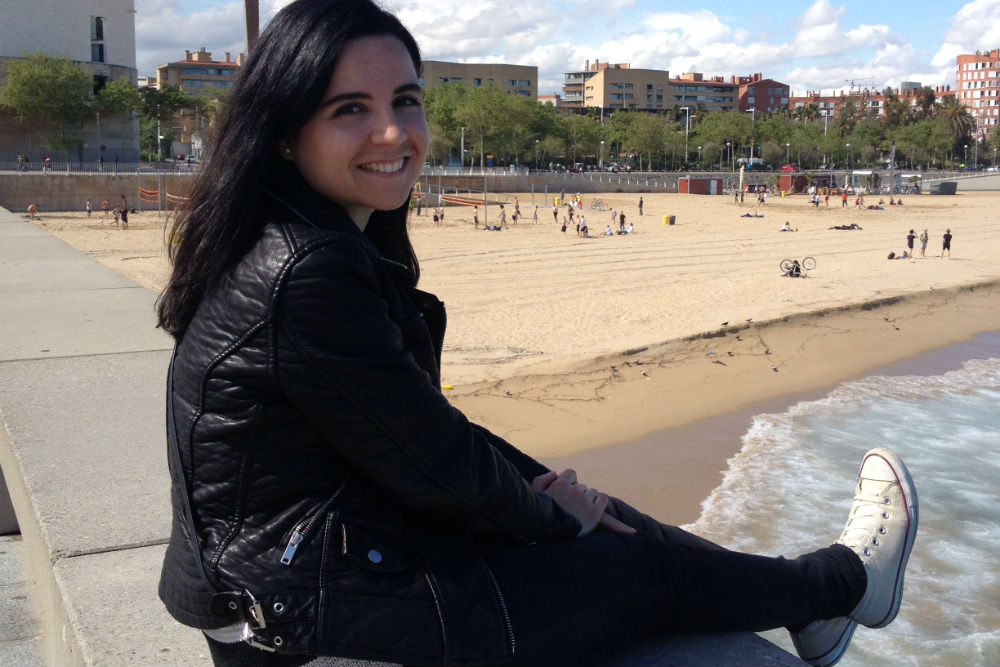 1. Can you introduce yourself to our readers? Tells us who you are and how you ended up in Barcelona. 
My name is Marta Rubio, I was born and raised in Barcelona but have since made the Netherlands my home. A few years ago, love made me move to the Netherlands. After my move, I studied at Radboud University. Fresh out of university I found a job and before I knew it I had settled in the Netherlands and built a life for myself. However, I still feel a strong bond with Barcelona, on the one hand because of my family and friends that still live there, on the other because of my work for HolaBarcelona.nl for which I write about the city on a daily basis. I try to get back to Barcelona every so often, normally once every three months, to keep up to date with the city's ins and outs and, of course, to see my family and friends.  
2. How would you describe Barcelona?
I would describe it as being very cosmopolitan but on a human scale. I love being in Barcelona: the weather is often sunny, its people are very friendly, there are lots of events, museums and fun places to visit, it has great shopping, you can eat out at very reasonable prices and there's always something going on at night. In short, Barcelona is a vibrant city that has something to offer for everyone.  
3. What do you like most about living in Barcelona?
The city's temperate climate and its seaside location are definitely big advantages. A big part of people's lives takes place 'outside' and you'll notice it in everything: stores that are open late, outdoor cafés that can be found just about anywhere and the sun that invites you to come outside and enjoy yourself even in the middle of winter.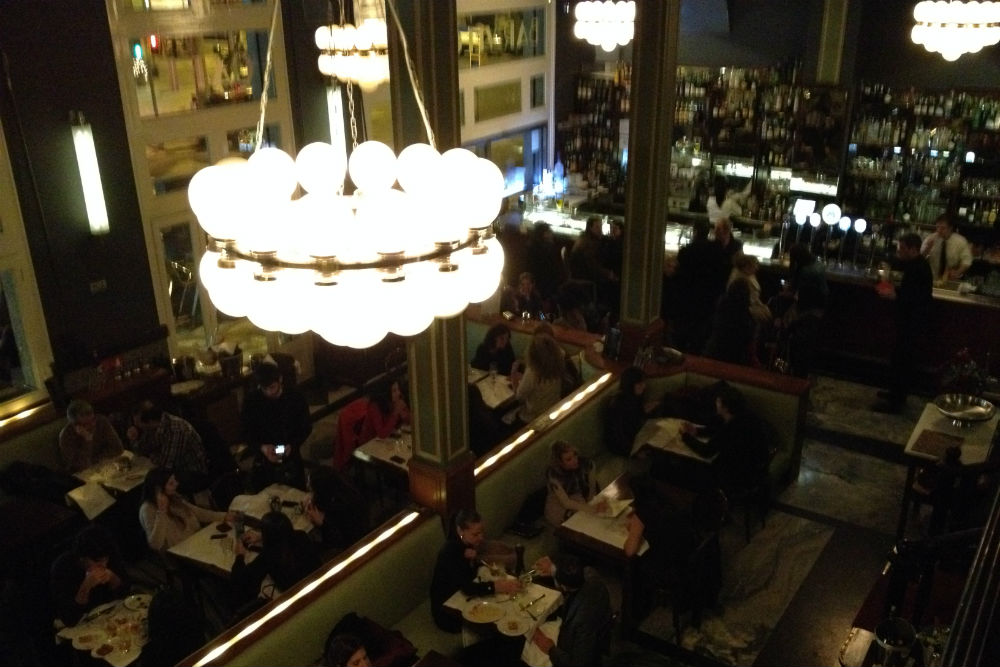 4. Name your 3 favourite restaurants and cafés.
This is a difficult question to answer since there is such a wide selection of restaurants and cafés in the city but if I'd have to name three I'd go with:
Chök (Carrer del Carme, 3): Since this is where you'll get the best chocolate in all of Barcelona. It's a feast for the eyes and a treat for the taste buds.
El Vélodromo (Carrer de Muntaner, 213): Tapas here are divine and I'm in love with the retro décor of this restaurant.
El Nacional (Passeig de Gràcia, 24 Bis): This is the largest collection of restaurants in all of Spain which in its own right merits a visit. A variety of restaurants can be found together here and combined they'll give you the chance to taste the best food that Spanish gastronomy has to offer.
5. What is the nightlife like in Barcelona and which places are your favourites?
Barcelona is a very lively city as can be seen in its bustling nightlife. From theatre to opera and from concerts to festivals at the beach. Everything is possible here. Barcelona nightlife gets underway a lot later than in the Netherlands and continues until the early hours! If I want to have a cocktail with friends to catch up and have a good old chat then I'll visit one of the many cosy bars in El Born, such as the Rubí Bar (Carrer dels Banys Vells, 6).  
If you really want to let your hair down then you should head for Sor Rita (Carrer de la Mercè, 27) and Ocaña (Plaça Reial, 13-15). Where clubs are concerned, I often go to the ones around Carrer Aribau (the so-called 'zona alta') or I'll head for Port Olímpic where you'll find several clubs at the beach (especially in summer).  
6. Do you have tips for people on a city break that are after unique stores and shops?
For truly unique stores that are not part of larger fashion chains you should go to the streets El Born and Gràcia. You'll find a selection of boutiques, small shops and local designers there. If flea markets are your thing, a visit to Mercat dels Encants Vells, near Plaça de les Glòries Catalanes, comes highly recommended!  
7. Does Barcelona have a local dish that visitors just have to taste before leaving?
Yes! Besides Catalan specialities such as pa amb tomàquet (toasted bread with tomato rubbed over), canelons (filled cannelloni) and crema catalana (Catalan crème brulee) we're especially proud of 'bomba' here in Barcelona. This is a potato filled with minced meat, coated in breadcrumbs which is served as a tapa with a spicy sauce. It truly is a 'bomb', hence its name.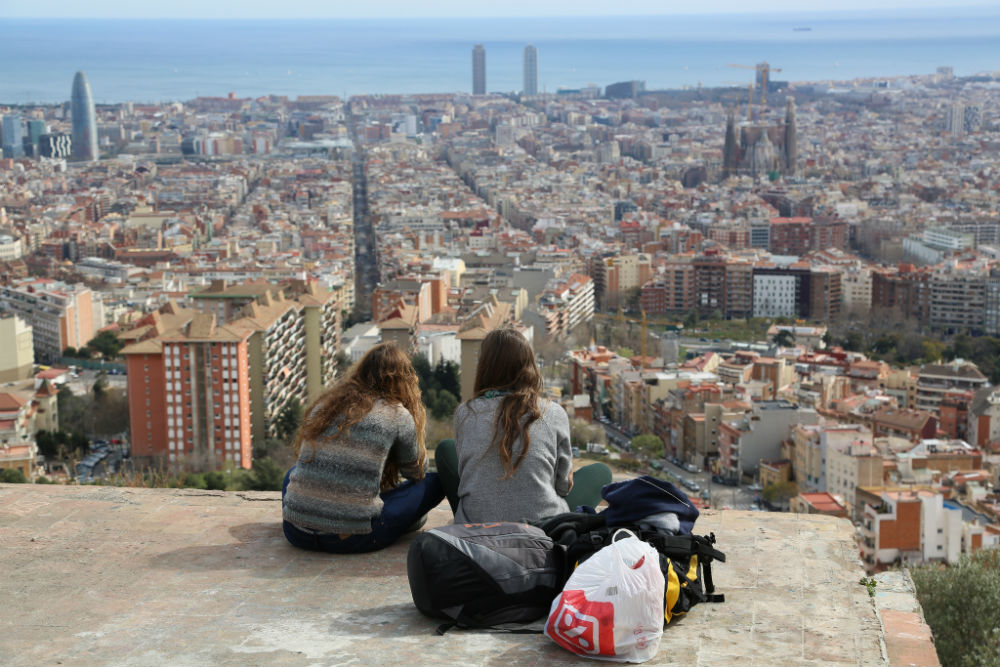 8. According to you, what is the most beautiful spot in Barcelona?
It goes without saying that I have more than one favourite spot, but since I have a weakness for beautiful views I'll go with Bunkers del Carmel. It's a breathtaking viewpoint that offers 360-degree views right on top of the Turó de la Rovira mountain. It's a bit of a climb but with a view like that it certainly won't disappoint!  
9. How would you describe 'barcelonés', the locals?
Open and accommodating, especially if you speak a few words of catalan. They're very oriented towards family and friends so once you make friends in Barcelona you'll be invited everywhere!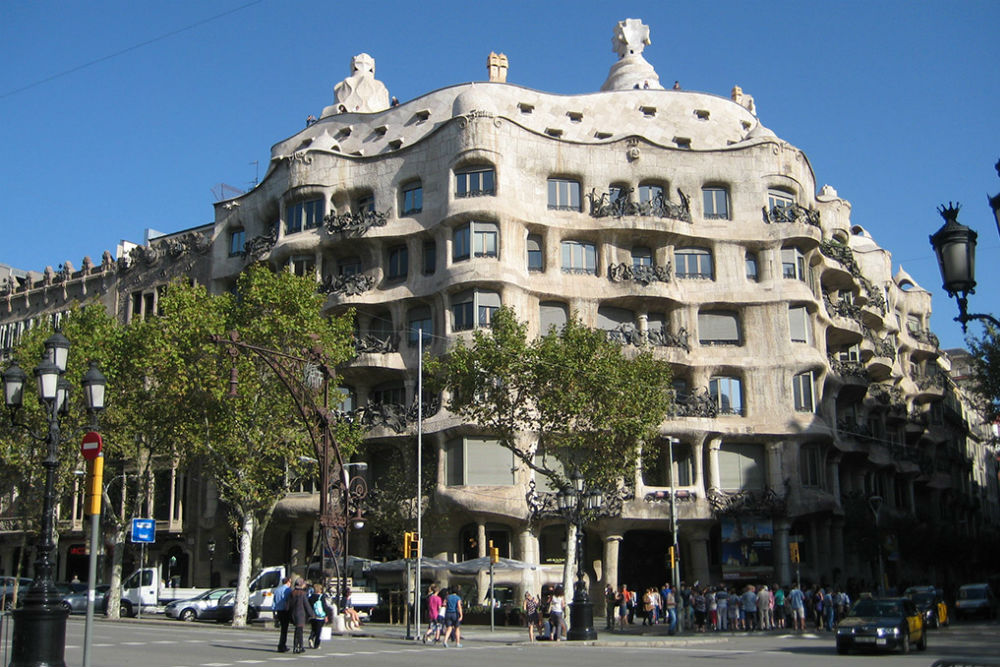 10. Suppose someone only has 24 hours to get to know the city, what should definitely be on their 'to-do-list'?
If you've never visited Barcelona before, then you should definitely take a stroll through the
Gothic borough, visit the Cathedral of Barcelona and enjoy a bite to eat at the mesmerizing
Plaça Reial. Next, visit La Rambla and the famous Mercat de la Boqueria before heading
towards Columbus' statue to visit Barcelona's port and beach.  
For contemporary buildings, you should visit the Passeig de Gràcia where you can admire Casa Milà and Casa Batlló, both by Gaudí. A bit further, you'll find the world famous Sagrada Familia, also by Gaudí, which together with Park Güell is one of the famous architect's most spectacular and impressive designs. Bring the day to a close at one of the many charming restaurants in the borough of El Born while enjoying a good glass of Cava and some tapas.  
Are you a fan of Marta and her fun and handy tips? You'll find many more ideas and tips on her blog HolaBarcelona.nl. Check it out!
 
Do you live abroad or did you used to live abroad? Would you like to be interviewed about your experiences and about your city? Don't hesitate to contact us via editor@cityzapper.com.
 
Images: Marta Rubio – HolaBarcelona, Marta Rubio – HolaBarcelona, Marta Rubio – HolaBarcelona, Chinegua (Flickr) CC BY-SA 2, Marta Rubio – HolaBarcelona.
Translation: Rodger Poppeliers
Bewaren
Bewaren
Bewaren
Bewaren
Bewaren
Bewaren
Bewaren
Bewaren
Bewaren
Bewaren