Munich's other side
When you think of Munich, you'll probably think of the traditional Oktoberfest, of beer (and of the Biergartens that come with it) or of the city's well-known soccer club Bayern Munich. Some might also be familiar with the centuries-old architecture of Marienplatz, which is located in Munich's historic centre, the Altstadt. But this South-German city has so much more to offer.
Munich is Germany's third-largest city, after Berlin and Hamburg. Being a true metropolis, Munich plays host to many hip and trendy places that are definitely worth visiting and discovering. Some of these places might be less-known to the average visitor to the city, but I'm about to change all that. These five must-dos will guarantee a great stay in Munich!
1. Visit Glockenbachviertel – the neighbourhood for hipsters
The Glockenbach neighbourhood used to be popular with the gay community in particular. These days, according to the people of Munich, the neighbourhood has become one of the city's most trendy areas. Its many design stores and bars create a vibrant atmosphere in the streets of Glockenbach. Start your visit to Glockenbach at Gärtnerplatz. In summer, its gardens and outdoor cafés are always packed. I went for a drink at Marie myself. Oh, and don't forget to pay a visit to
7. Himmel & Shuhhimmel
, a great shop selling a wide range of trendy sneakers and hip clothes.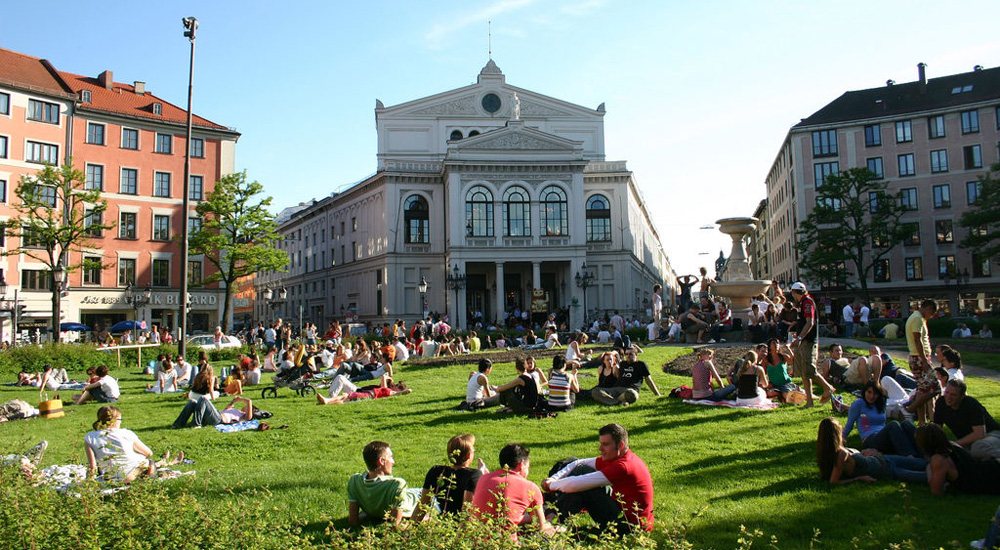 2. Surfing on the river at the Eisbach Wave
Surfers from all over the world visit Munich to surf the city's Eisbach Wave. This man-made wave in the Eisbach River can be found in the Englischer Garten. Just past a bridge near the Haus der Kunst art museum, the river forms a standing wave about 1 metre (3 feet) high which is caused by the bridge. Throughout the year, you'll witness surfers trying to ride the wave which is a cool sight.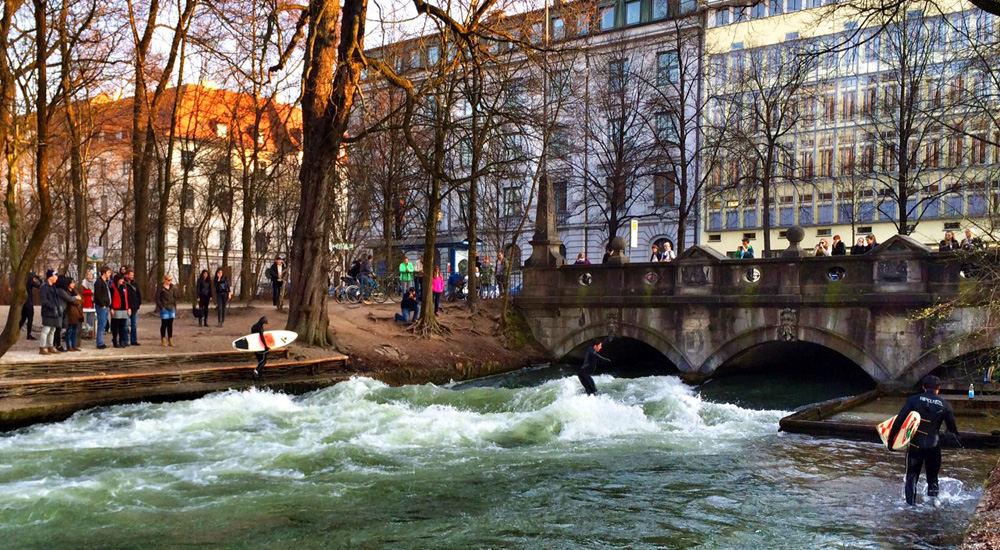 3. Glamour, cocktails and DJs! Enjoy a great night out at P1
If it's an evening filled with glamour that you're after then head to P1, Munich's most popular and most exclusive club. You won't get in wearing trainers so do pay attention to what you're wearing when visiting. Throw on your best outfit and get ready for an elegant evening with cool DJs and delicious cocktails. Munich is a prosperous city and it is home to many well-known Germans as well as celebrities of world fame. P1 is where you'll experience an evening filled with glamour that'll be hard to beat!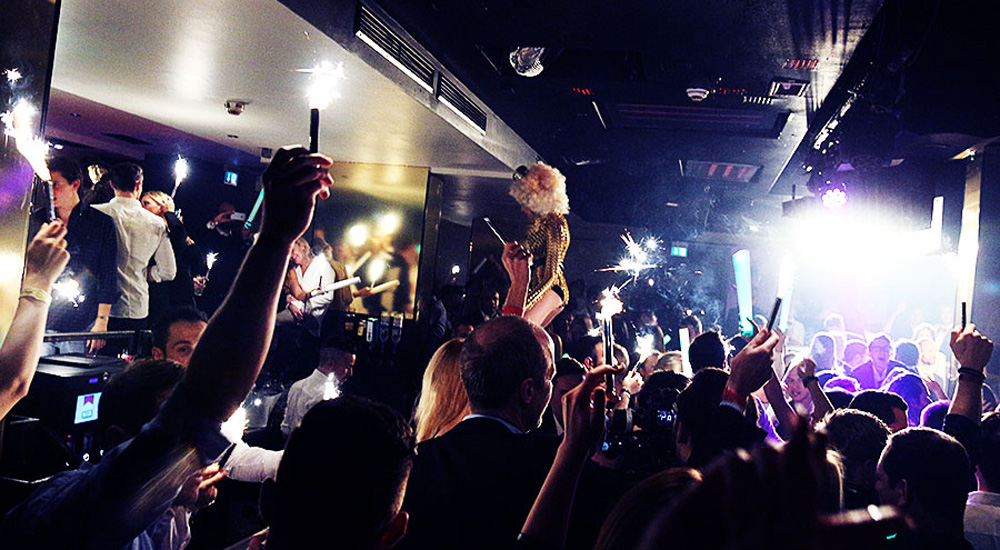 4. A drink and a bite to eat at Goldene Bar in Haus der Kunst
Head for the Goldene Bar at Haus der Kunst for great tasting food in a hip and trendy setting. The art museum was opened on 18 July 1937 as a showcase for what the Third Reich regarded as Germany's finest art. After the war, the museum was first in use by the allied forces. Later, it became a museum for modern art which, in a bizarre twist of fate, was exactly the art that was banned in Nazi Germany.
The former restaurant, however, remained closed for quite some time after the museum was reopened. It wasn't until 2010 that extensive renovations took place which restored the museum's old murals to their former glory. This beautiful setting is now home to the Goldene Bar. The bar has a limited menu where food is concerned but a large selection of cocktails and drinks makes this a place that is definitely worth visiting. Throw in a DJ for good measure and you're in for a great time at Goldene Bar.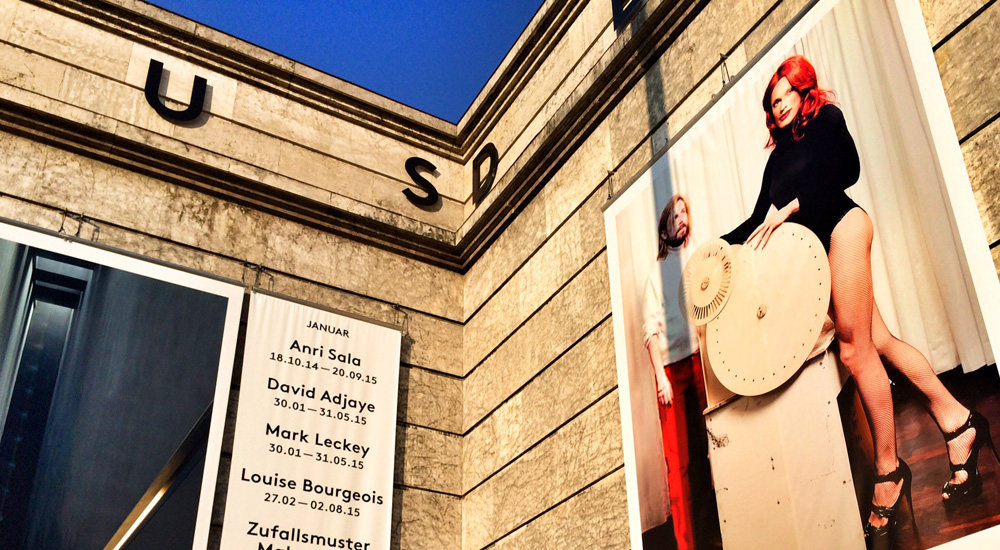 5. Well-known, but so much fun: Viktualienmarkt
A well-known and popular spot in Munich is Viktualienmarkt. It might not be off the beaten track but that doesn't make it less fun. A variety of fresh delicacies, many with an Italian touch and flavour, can be found at this market. Viktualienmarkt is also the place to go if you want to pick up a delicious lunch to-go.
What makes Viktualienmarkt even more interesting is the fact that a large part of the market is in use as Biergarten, a beer garden. An enormous terrace, complete with beer tables and benches, graces the market's very heart. What's more, when visiting Munich's Biergartens you're allowed to bring along your own food. Buy a Maß (litre) of beer and you're all set! If a Maß proves too much of a challenge, then fret not as the golden nectar is also served in smaller quantities. This way, you can munch on your freshly bought delicacies from Viktualienmarkt whilst enjoying a beer!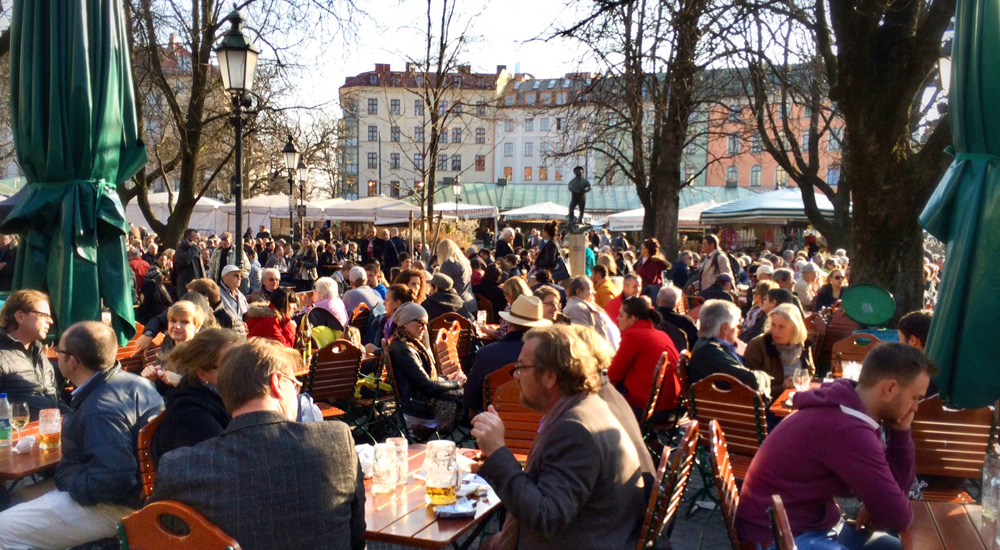 I visited Munich while Interrailing through Europe. I combined my trip to Munich with visits to the Italian cities of Bologna and Modena. The train journey from Munich to Italy is breathtaking since it involves crossing the Brenner Pass which offers many spectacular panoramas.
Thinking of travelling by Interrail yourself? Munich is an ideal starting point since the city's central location puts destinations such as Budapest, Prague and Vienna within short reach. More information on rail travel by Interrail can be found at www.interrail.eu.
Text: guest blogger Lenneke Lohman of LoveCities.nl
Images: Patrick Gruban, Lenneke Loman and website P1
Translation: Rodger Poppeliers