Portland: home of the food trucks
The phenomenon of food trucks selling street food is still in its infancy in Europe. While food trucks can be seen regularly at festivals, they are rarely seen on the street in everyday life. It's a different world altogether in the city of Portland, located on the West Coast of the United States. Portland's legendary food carts even got international attention when CNN awarded them the title 'World's Best Street Food'.
Some refer to them as lunch wagons, taco trucks or even snack huts, but regardless of what you call them, they truly are a hit in Portland. With over 600 mobile eateries scattered across town - most of them in groups called 'pods' – Portland rightfully can be called a street food lovers paradise.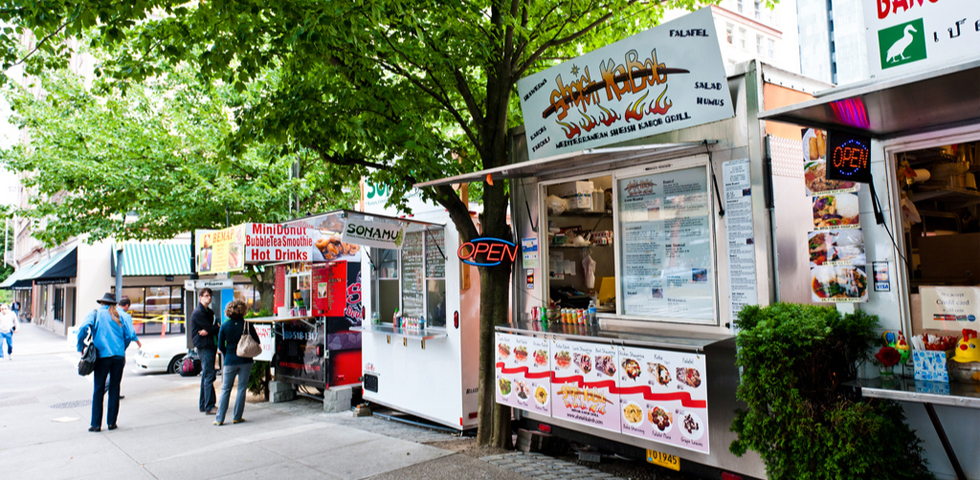 You can indulge in culinary treats such as lobster rolls, grilled cheese sandwiches and many other delights at the pods which can be found in different places around town. Food carts pop up like mushrooms around Portland and their number and their locations seem to increase with each passing day. So if you're travelling to Portland then you should have lunch at one of the city's many pods at least once. Besides being fast, (which comes in handy when you have a lot more sightseeing to do) the culinary delights from the food trucks are both delicious and very affordable (which is great news for your wallet). Food trucks are parked permanently in parking spots, on pavements and even in parks which means that you'll never have to look far if you fancy a bite to eat. CityZapper gives you 3 popular hot spots: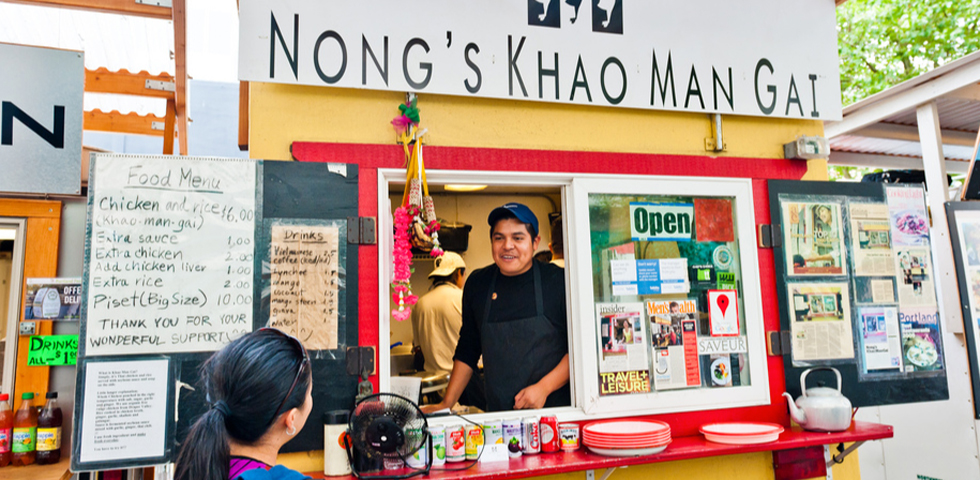 Downtown
If it's a good lunch that you're after, then you should definitely visit the food trucks in Alder pod which is located downtown and which is one of Portland's largest pod groups. The Flying Scotsman serves up traditional and freshly made fish and chips while The Whole Bowl dishes up veggie bowls accompanied by a divine garlic sauce. Other food carts that are certainly worth a visit are: Korean Twist, Caspian Kabob, A little bit of Smoke and El Taco Yucateco. Spoilt for choice? Two popular food trucks pull in the crowds with a menu consisting of just one dish: Nong Khao Man Gai serves up garlic and ginger chicken with a dipping sauce while Bing Mi dishes up jian bing (savoury Chinese crêpes). Both dishes come highly recommended!
Tidbit Food Farm and Garden
Being situated along foodie favourite Southeast
Division Street
, it comes as no surprise that this new pod (opened in the summer of 2014) which consists of 25 food carts is very popular among locals. Tidbit Food Farm and Garden has its very own garden in which a beer garden is located. The garden often hosts live music performances and its cosy fire place ensures that you'll stay warm even after the sun has set. You can expect a dazzling mix of international cuisine and local favourites. Go Asian at Hapa or E-San Thai, feast on a huge hamburger with bacon at Timber's Doghouse or tuck into a vegan gluten-free burger at Earth Burgers.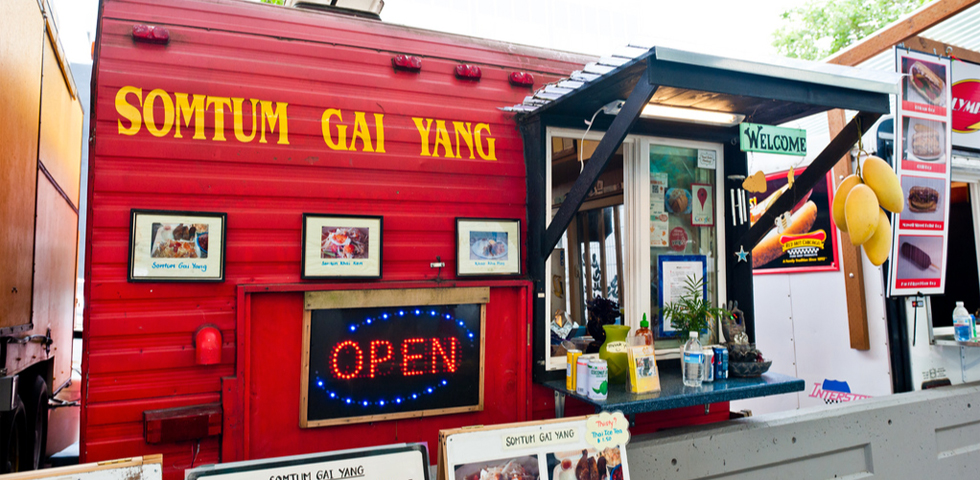 South Waterfront
Gourmets will feel right at home in the borough of
South Waterfront
. With each passing year, the food & culture scene continues to grow at an amazing pace which has resulted in a new urban hotspot. South Waterfront offers its visitors a picture perfect site with its waterfront and its tall apartment buildings as well as with its streets brimming with restaurants and food trucks. Enjoy a succulent sausage from Neue Southern PDX, a smoked pulled pork sandwich from the Hot Box or a pizza from Ash Wood Fired Pizza's daily changing menu while taking in the view of the waterfront. There's plenty of choice for every taste!
Text: Naomi de Groot
Images: Flickr – johnjoh
Translation: Rodger Poppeliers