The beating heart of Hannover: The Linden district
The German city of Hannover consists of no less than 51 districts. This makes that visitors are spoilt for choice when visiting Hannover during a city break. However, the district of Linden should be at the top of your list when it comes to exploring the city. If we are to believe the locals, Linden isn't part of Hannover, instead Hannover is a part of Linden…
Both Limmerstrasse and its surroundings and Marktplatz are lively and bustling areas. Linden's locals consist of students, academics and artists. All of them have a predilection for a rather alternative lifestyle. The district's streets are seen as an extension of their own living room by them. Those that call Linden home often describe it as 'one big family'. This is proven by the district's three power stations that stately rise above all other buildings and that are affectionately called the 'three warm brothers' by locals.
Feelings of family and of affection are expressed by a gaudy collection of unique boutiques and homey bars. It's not a coincidence that Linden is the district with the best nightlife in all of Hannover. Below, you'll find a selection of the hotspots that are not to be missed during your city break!
Lindener Markt
This is the place to be every Saturday from 08:00 am until 13:00 pm. Locals both young and old meet at the enchanting Lindener Marktplatz which features around 42 market stalls every single week! This market has been held here since 1883 which makes it a well-established part of Linden's heart and soul. Market traders sell the freshest and most delicious delicacies which will be very hard to resist when strolling around the market. And don't be surprised when you hear locals engage in philosophical discussions at the statue of the Night Watchman; the philosopher Hannah Arendt was born here.
Lindener Platz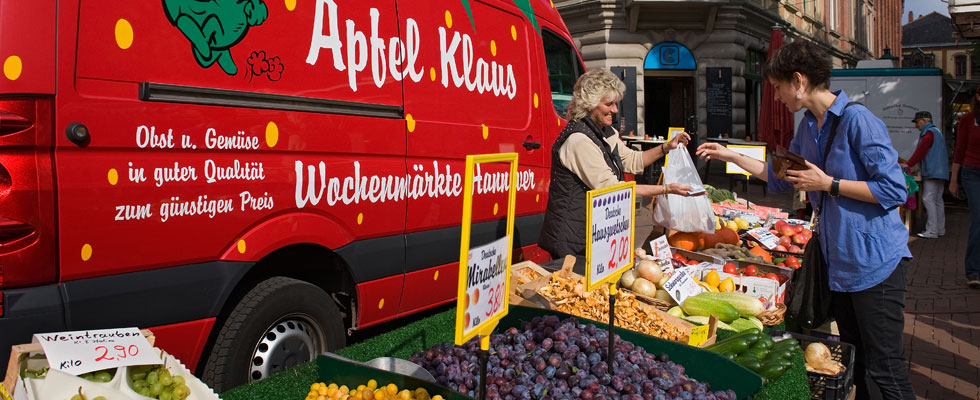 Bei Jacqueline
If you're looking for a cosy restaurant to have breakfast, lunch or just a cup of coffee then look no further. Just pull up a chair at bistro Bei Jacqueline. This small but lively bistro is a hit with the locals and it feels like having a bite to eat in your very own living room. The menu features delicious Italian drinks and dishes. Order a frothy cappuccino or sink your teeth in a crunchy pizza. We're pretty sure that this will soon become one of your favourite places in Linden!
Limmerstrasse 7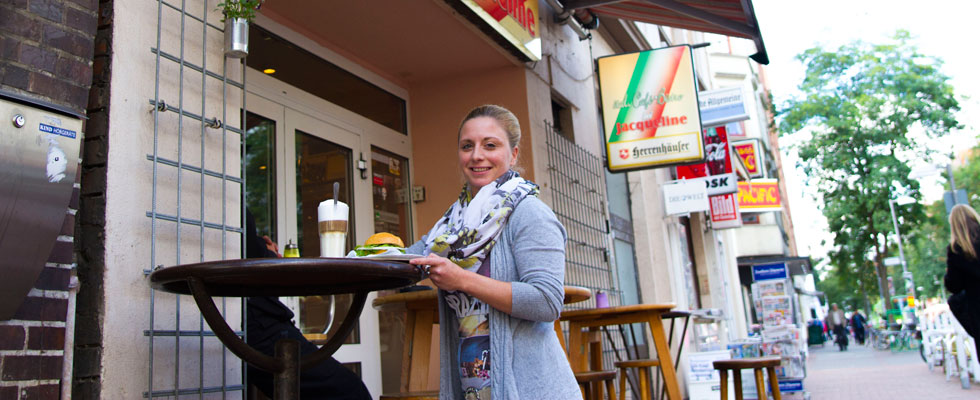 Apollo Kino
Curious about one of Germany's very first cinemas? If so, make sure to visit the Apollo Kino! This authentic cinema, which is located at Limmerstrasse 50, is still a very popular venue showing both new releases as well as classic films and cult films. Desimo, one of Hannover's best-known entertainment companies, often organises live performances by well-known artists at Apollo Kino.
Limmerstrasse 50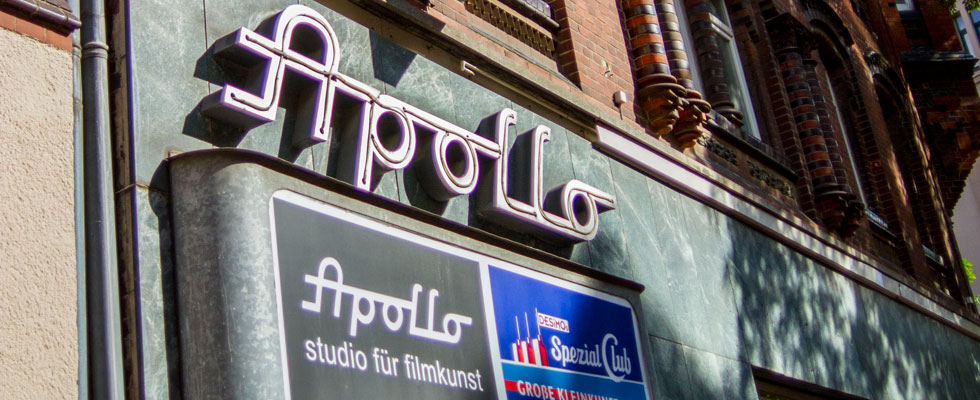 GIG
Situated at Lindener Marktplatz in a basement which once belonged to city hall, this bar is nothing less than the home of the hip. The building, which dates from 1898, was restored to its former glory by means of a complete renovation and restauration project. After dinner, let yourself sink into one of GIG's comfy sofas whilst enjoying a delicious cocktail or a crisp, refreshing beer. The bar's warm décor, which features deer's antlers on the walls as well as comfortable armchairs, vintage globes and carpets, give GIG that homey atmosphere for which the district of Linden is known. GIG is an absolute must on a Saturday night!
Lindener Marktplatz 1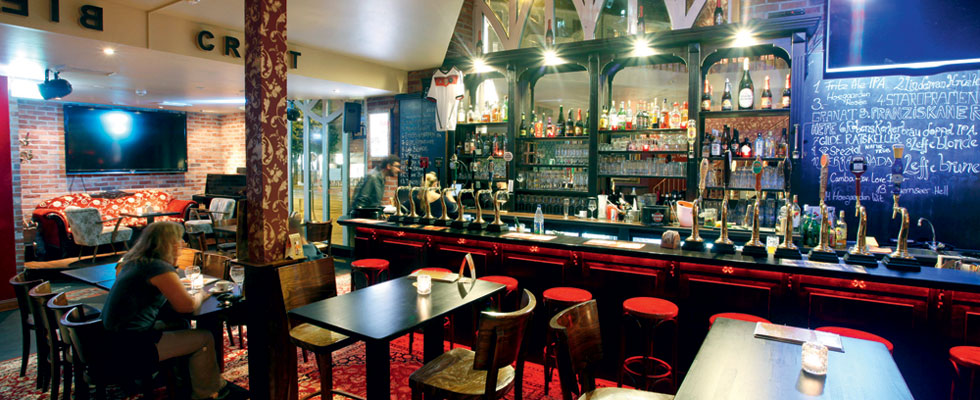 Café Glocksee
Famous (or infamous) in all of Hannover: Café Glocksee. This party spot is known as the place to be when it comes to the city's cult scene. It is here that unknown artists take their first steps on the road to fame and fortune and where DJ's work the turntables well into the early hours. Closing times are not to be found anywhere upon entering Café Glocksee so rest assured that you're in for a serious night out while enjoying a G&T or two.
Glockseestrasse 35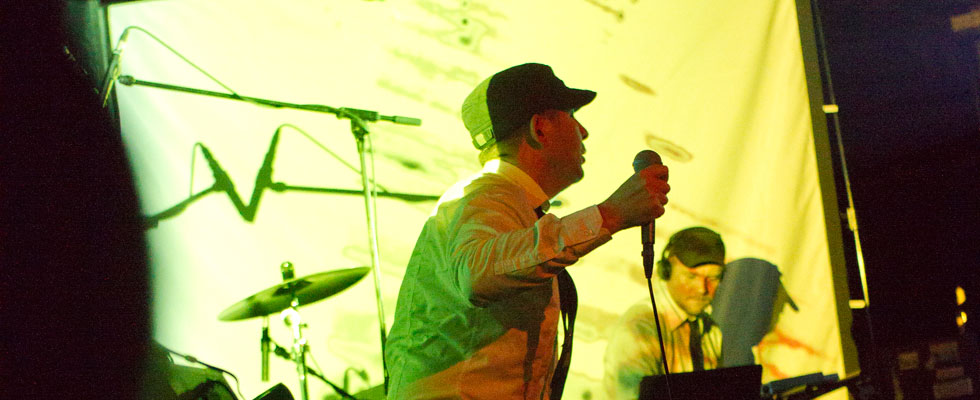 If this article has whetted your appetite for Hannover, then make sure to check out www.CityZapper.com for more information on this great city!

Text: Bianca van der Ham
Images: Isabel Adolff, Martin Kirchner & GIG Linden
Translation: Rodger Poppeliers