Advertising on CityZapper
Become a part of the experience
Information on promoting your destination, product and/or brand on CityZapper.com

City breaks are more popular than ever before with UK consumers. Research shows that no less than 86% of British consumers embark on a holiday every year. This represents an increase of 9% when compared to figures for 2015 (ABTA).

Do you want to reach these travel-savvy consumers with your business, product or brand? If your answer to this question is 'yes', then investing in our company is a good idea!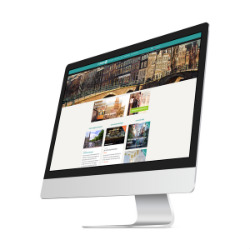 About CityZapper
CityZapper reaches an adventurous group of frequent travellers by means of publishing inspiring tips in city guides, refreshing blogs, advertisements, banners and social media campaigns, both online and by means of our cool app. Since 2002, we have inspired travellers by informing them about the most beautiful sights, essential activities, trendy venues, special boutiques and other tips that have been carefully selected by our editors. Our PDF city guide is unique: visitors can compile their own city guide by selecting the items that appeal to them and by adding them to their own personal city guide. CityZapper then sends these personalised (free) city guides as PDF files to our website's visitors' email addresses. All city guides and blogs are also available in our iOS app.

Facts and figures
CityZapper is a well-visited multimedia platform that attracts 245,000 unique visitors per month. Furthermore, CityZapper has 83,500 subscribers to its newsletter, 45,000 users of its app and 8,500 fans on social media (figures for July 2018). These lovers of city breaks consist, for the most part, of people with middle or above-average to high incomes that have a keen interest in travelling (cities), culture, lifestyle, art, shopping and culinary highlights. In addition, CityZapper is strategically placed in search engines resulting in our platform constantly reaching new groups of travel-savvy consumers. This, in turn, means that CityZapper can also greatly enhance your organisation's ranking on Google.

Would you like to be a part of this unique experience as well? Below you will find the many advertising options that we can offer you. We are always open to suggestions and/or other creative ideas that you might have.

C O N T E N T M A R K E T I N G
Editorially attractive and commercially interesting, those are CityZapper's sponsored stories. We make sure that the message meets your wishes, but fits the style of the platform as well. An effective way to convey your commercial message in a natural way to a dedicated audience!
Content item in on of our city guides - €175

Visible on our website and in our app.
Includes external link
Online for a period of 12 months


Sponsored story in our blog - €395

Visible on our website and in our app
Includes external link
Promotion via homepage as well as via social media


Sponsored story in our blog - €595

Visible on our website and in our app
Includes external link
Promotion via newsletter, homepage and social media


Sponsored story in our blog - €850

Visible on our website and in our app
Includes external link
Promotion via newsletter, homepage, social media and 5 city guides


Sponsored story in de blog - €1250

Visible on our website and in our app
Includes external link
Promotion via newsletter, homepage, social media and all city guides
Voorbeelden van sponsored stories
Kaapstad: de verborgen juweeltjes (South African Touristboard)
Ski & City: Actieve skivakantie in het Noorse Trysil. (Norway Home of Skiing)


S E O A R T I C L E
Enhance your Google ranking with an SEO article on CityZapper. You will be given the opportunity to submit your own texts that will allow you to include several external links (containing associated anchor texts and link title attributes). This way, you can enhance the keywords that will drive more traffic your way. The article will remain online for the duration of one year.

SEO article in our blog - €650

Example on a SEO article
De vijf leukste filmlocaties wereldwijd (CarDelMar)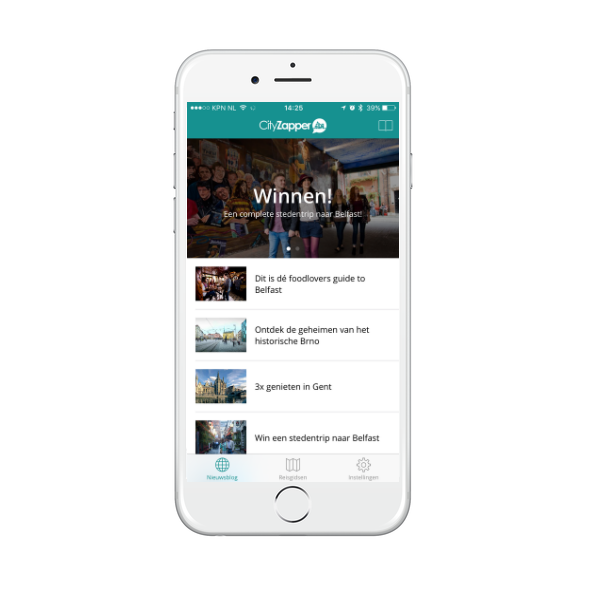 S O C I A L M E D I A C O N T E S T
With a social media contest we can actively promote your product or brand by means of a giveaway. A contest for our website's subscribers and visitors is the perfect way to increase awareness of your product and brand and to reach your target audience! We have considerable experience in organising successful contests and raffles. An example of our social media contest for 'Norway Home of Skiing' can be found here.
The contest's theme and character will be decided upon in consultation.
Inclusion of relevant tags, mentions, links and/or logos
Advertising via social media, website homepage, app (push notification and slider on homepage) and newsletter
Social media contest - € 950
B A N N E R S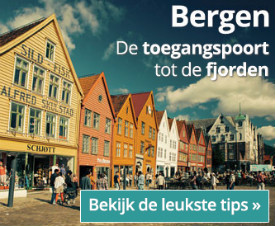 Create visibility for your brand on CityZapper's website by means of bannering. Prices are based on CPM rates. Banner creation is generally included in our prices.
Large rectangle (336x280 pixels) - € 20
Half page ad (336x560, 336x600, 300x500 of 300x600 pixels) - € 30
Billboard (970x250 pixels) - € 40
Layer, floor ad (auto-expandable) or interscroller - € 50
Frame ad / wallpaper + billboard - € 75

C O N T A C T
For more information on advertising on CityZapper's multimedia platform, please contact us at +31 20 3207688 or email us.