8 must-dos in Amsterdam's Red Light District
Everyone living in the Netherlands - and especially those living in Amsterdam – should experience the special atmosphere of the capital's Red Light District at least once in their lives. Amsterdam's Red Light District merits a visit not just to see the women of loose morals at work but also because discovering the tiny streets around the area is just as much fun. Enjoying a cup of tea in a beautiful garden, DJs working the turntables in the windows and experiencing feelings of nostalgia in a ball pit for adults are just a few of the fun things this part of Amsterdam has to offer. We drew up a list of the eight most fun and non-sexual activities for you in Amsterdam's Red Light District!
Amsterdam's oldest coffee shop
Ask anyone to describe Amsterdam and weed and joints will enter the conversation without a doubt. By mere coincidence the city's oldest coffee shop is located in the Red Light District. Established in 1975 at a time when joints were smoked in secret, the Bulldog now invites visitors to learn about the history of cannabis and to discover the places where it was once hidden. It's impossible not to notice the Bulldog as the building's entire façade is covered in colourful graffiti!
DJs in the windows
Don't hesitate to peer through the red-fringed windows – we're not talking about those of the ladies of loose morals but about the windows belonging to the DJs of Red Light Radio. Aforementioned DJs produce daily shows featuring local and international artists that can be seen live at 22 Oudekerksplein: from electro and rock to punk and powerpop. Down the road you'll find the Red Light Records shop selling the DJs' vinyl records.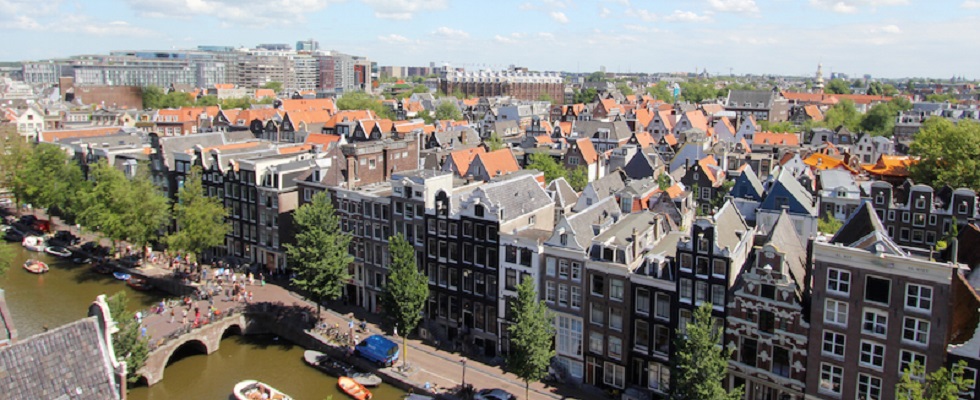 Discover a hidden church
The Ons'Lieve Heer op Solder (Our Dear Lord in the Attic) is located in a well preserved canal house dating back to the Dutch Golden Age. A self-guided audio tour shows you around the historic furnished living quarters and bedsteads and culminates in a complete church in the attic. This is Amsterdam's oldest museum after the Rijksmuseum. Nowadays you'll find the entrance at 38 Oudezijds Voorburgwal where an old and authentic church history awaits you, not to mention a splendid view over Amsterdam.
Enjoy a coffee in a church garden
When you're in the mood for coffee don't hesitate to make your way to De Koffieschenkerij (literally: the Coffee Pourers) a café located in the Oude Kerk (Old Church) in the Red Light District. You can enjoy good coffee, a healthy lunch or traditional cakes in Amsterdam's oldest building from 10am daily. Afterwards feel free to visit the church and its special exhibitions.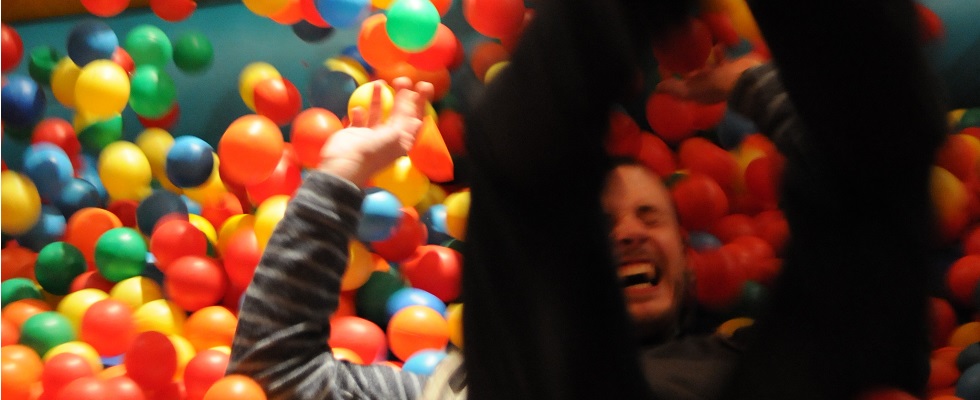 Nostalgia in the ball pit for adults
Become a child again! Behind the Oude Kerk you'll find the TonTon Club: THE amusement arcade of Amsterdam. This is the venue where game developers gather to show you their latest games and to let you play them of course: from air-hockey to Mortal Kombat. While enjoying a beer, savouring a hot dog and playing games you'll come to the conclusion that age doesn't matter here. Don't forget to take a dip into the ball pit!
Romantic dinners on the quayside
Vintage interiors with retro chairs, a warm and homey atmosphere and an open kitchen. Upon entering Mata Hari you'll forget that you're actually in the middle of the Red Light District. Mata Hari welcomes guests every day for a delicious lunch, a finger licking good dinner or a mighty fine drink such as a cocktail or a glass of wine. Throughout the year you can enjoy the terrace that has a nice view of the canal at Oudezijds Achterburgwal.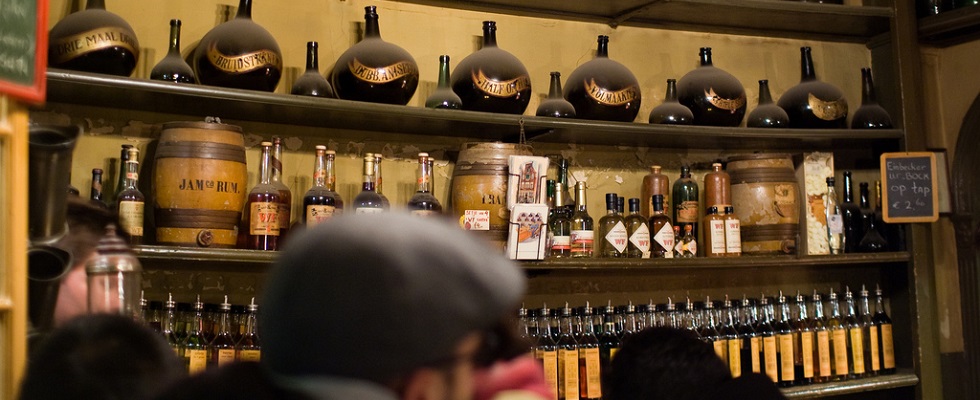 Sampling liqueurs at Wynand Fockink
In the tasting tavern of Wynand Fockink's liqueur shop you'll be sipping liqueurs and Dutch gins that are still produced the 17th century artisanal way. More than seventy different old Dutch liqueurs can be found here, both to sample and to take home. Sampling the liqueurs in an authentic surrounding from a traditional tulip glass completes your experience!
Sounding your best at The End Karaoke
There's no better way to end a day in Amsterdam's Red Light District than to end it with a bit of good old karaoke. Prepare yourself for an unforgettable experience as a you're allowed to sing your heart out at The End. You're welcome seven nights a week in this cosy bar to enjoy yourself, to dance and to sound your best,.
Feel like a kid again, discover Amsterdam's rich past which dates back many centuries and dine in romantic spheres: Whoever thought that the Red Light District was just about ladies of loose morals was severely mistaken!
Pictures: Flickr – Sherpas 428, Deepa Paul, Steven Liley & Singingbeagle
Bewaren
Bewaren